Broadening geospatial skills across the public sector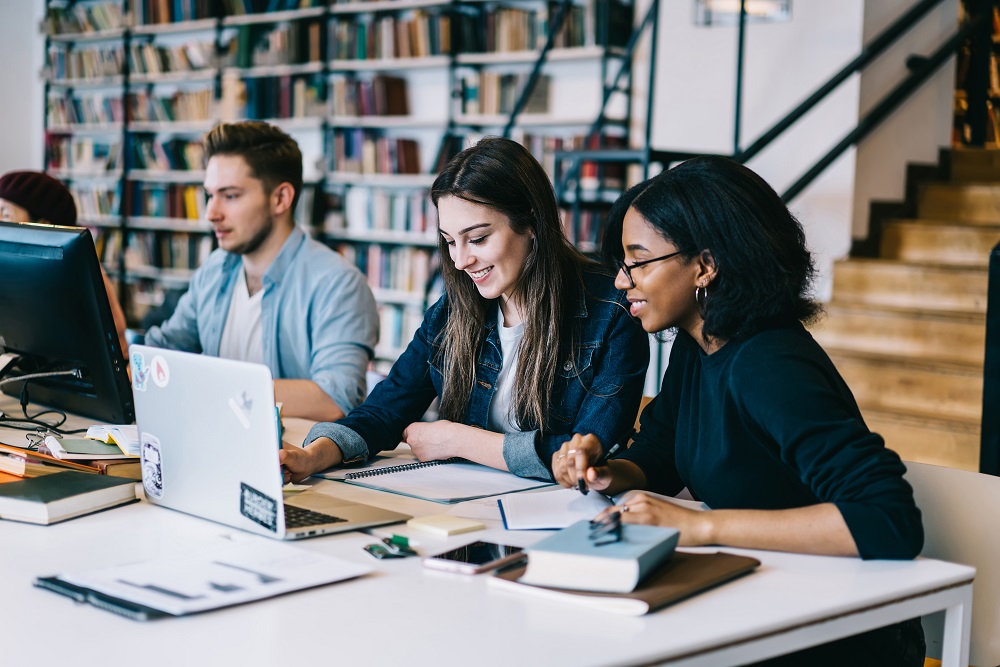 Geospatial analysis is fundamental to the production of statistics. Reflecting its importance, the Data Science Campus faculty has incorporated a geospatial analysis module into the Data Science Graduate Programme.
In this blog, the faculty shares more details of the successful delivery of our geospatial module as part of the Geography for Data Science and Analysis course. The module was a partnership between the Campus faculty, the Office for National Statistics' (ONS) Geography team and Ordnance Survey (OS), and it has received fantastic feedback from current graduates.
Bespoke training for the Data Science Graduate Programme
The geospatial module was part of "Special Topics", contributed to by the wider data science community within government. The topics give the graduates additional practice within other areas of data science by drawing on the expertise of partner organisations.
The Geography for Data Science and Analysis course that we produced with the ONS Geography team and OS has now been run twice – once as a pilot for our 2020 cohort in November 2021 and then in full for our 2021 cohort in June 2022, reaching 10 stakeholder organisations in just one year!
For many graduates, this was their first encounter with geospatial analysis, and the module covered good practice, data management, spatial analysis, visualisation, design, and ethics. This tied in nicely with some other modules that were covered earlier in the graduate programme; for example, graduates could use their visualisation skills gained from the Statistics and Visualisation module to build upon their existing knowledge of static charts to create eye-catching, interactive maps.
The course was delivered in both Python and R, giving the graduates the opportunity to code in the language they felt most comfortable in and build on skills that they could take back to their respective teams.
What the course covered
The course was split into three days, with a different theme for each day:
Day 1
"Location matters – an introduction to geographic data and methods", covered important geography policies that underpin the best practice around using geography with statistics.
Day 2
"Working with geospatial data – mapping, linking and managing the data", covered geospatial data visualisation best practice and a "Visualising the Spatial Distribution of Middle Layer Super Output Area (MSOA) Accessibility to Green Space" challenge.
Day 3
"Geospatial data in the real world – ethics, data sources and putting it all together", involved a session focusing on the ethical considerations in the use of geospatial data for research and statistics, and an extended exercise to build on everything learned over the last few days.
In particular, the ethics session was especially impactful for the graduates as it allowed them to consider complex ethical issues in a different area of data science to what they may be used to.
Feedback
Feedback from this year's graduates shows the success of the module:
"The module felt very complete and gave an excellent grounding in the discipline. I feel that this is an incredibly valuable module for data scientists as the need across the ONS and public sector for visualisations that involve geospatial and mapping elements is ever growing", says Jake Marshall, trainee data science lecturer at the Campus. "I thought the OS Day was fantastic, very well delivered and you could tell that a lot of preparation went into the material."
"There was a nice mixture of theory and practical teaching. We got lots of opportunity to work with hands on examples after walking through the concepts and ideas in a lecture format," says Lily Taylor from HM Treasury.
"Learning from people with geographical domain expertise really helped. It's all too easy to slip up as an analyst working with maps if you haven't learnt the specifics of representing data on a map."
Having course trainers with expertise external to the faculty was valuable, and it brought a fresh perspective for the graduates. They received various OS resources in addition to a highly engaging and interactive delivery that challenged them in the different areas of geospatial analysis.
Looking ahead
Bringing in such a fresh, engaging module to the graduate programme has significantly improved the programme and our own analytical capability. We can also reuse the content provided by the ONS Geography team to create our own training that can be used for bootcamps and other training sessions that we provide for various stakeholders in the public sector. This will be invaluable as demand for geography for data science increases.
The Data Science Campus faculty would like to give a huge thank you to Steve, Jess, Paul, Heather, and all of the facilitators from the OS and ONS Geography teams – we look forward to seeing you next year!