Improving career opportunities for Black data scientists in the UK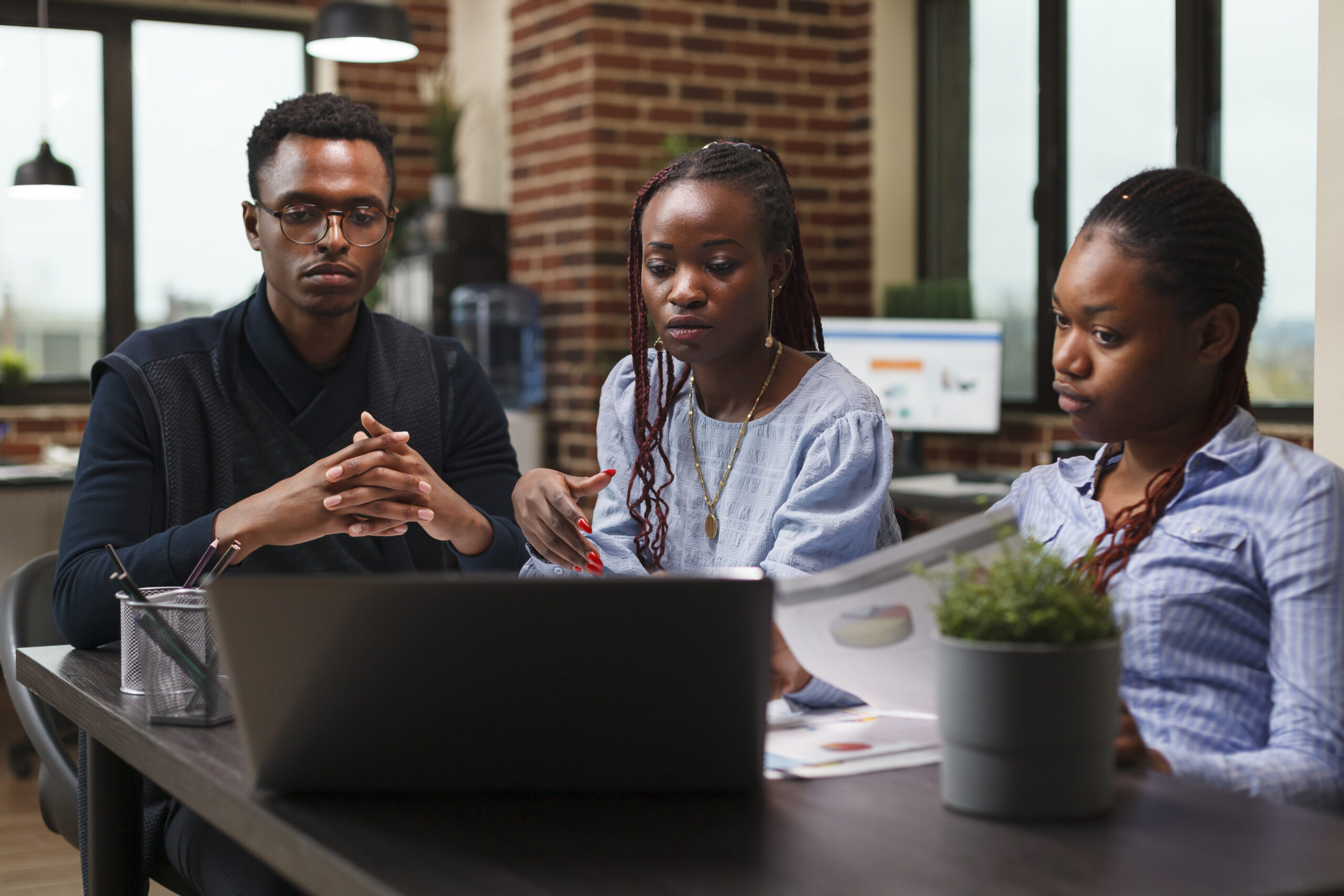 Health Data Research UK (HDR UK)'s Black Internship Programme is helping to transform the prospects of talented Black health data scientists in the UK by providing them with opportunities to flourish in STEM careers.
The programme, which gives paid opportunities for early career Black data scientists, provides hands-on practical experience using real-world data. As a partnering organisation, the Office for National Statistics (ONS) hosted two interns during the summer of 2022.
Dr Brian Tendai Junior Mbanje and Dr Mustapha Muhammad, who had both previously trained and practised medicine in their home countries of Zimbabwe and Nigeria, were embedded in the Data Science Campus over their eight-week internship.
Skill development
Like all professions, effective data science relies on a solid foundation in the tools of the trade. Based on conversations with the interns to understand their previous experience and what they were interested in learning, our faculty team developed a bespoke learning plan.
With access to our extensive internal learning materials, both interns developed their essential data science skills, such as the use of GitHub, foundational learning in Python and R and data visualisation. Mustapha, who at the time of the internship was completing a Master's in epidemiology, explained, "the learning plan was a useful guide for what to focus on. There was, unfortunately, not enough time to cover it all, but after the programme I will continue to develop these skills using online resources."
Getting involved: health hackathon
The interns participated in a three-day hackathon hosted by the Department of Health and Social Care (DHSC) on NHS ambulance data. The event was framed around using hospital level discharge data, hospital level ambulance data and care home capacity data to explore the causes of the variation in discharge delays across various NHS Trusts.
Brian, who was completing a Master's in heath data science, said of the hackathon, "It provided an exciting opportunity to work on a data science problem with a tight deadline. I only had a few days to complete it rather than weeks, as I was used to for university assignments. I also got to work with a different type of data."
Brian went on, "It was a useful exercise in teamwork and highlighted the advantages of working in a well-managed team, where roles and responsibilities are divided between team members. Despite some frustrating technical issues with IT infrastructure on the first day, we persevered and succeeded in the end and, happily, our team won best presentation!"
For Mustapha, "the hackathon was a valuable opportunity to work alongside experienced data scientists and learn how they approach a problem, and for me to apply my learning of data science tools".
Additionally, HDR UK provided an opportunity for the interns to participate in a team-based technical challenge. Interns across the full cohort were assigned into groups and tasked with developing a research question to explore and analyse, given a particular dataset.
Mustapha, whose team worked on a machine learning approach to predicting cardiovascular disease, said, "it was really interesting to work through the complete data science cycle; from identifying the problem, to cleaning the data, to creating visualisations and building models and, finally, presenting this as a report and presentation." He explained, "I had never done any machine learning before, so it was good to see what that was all about."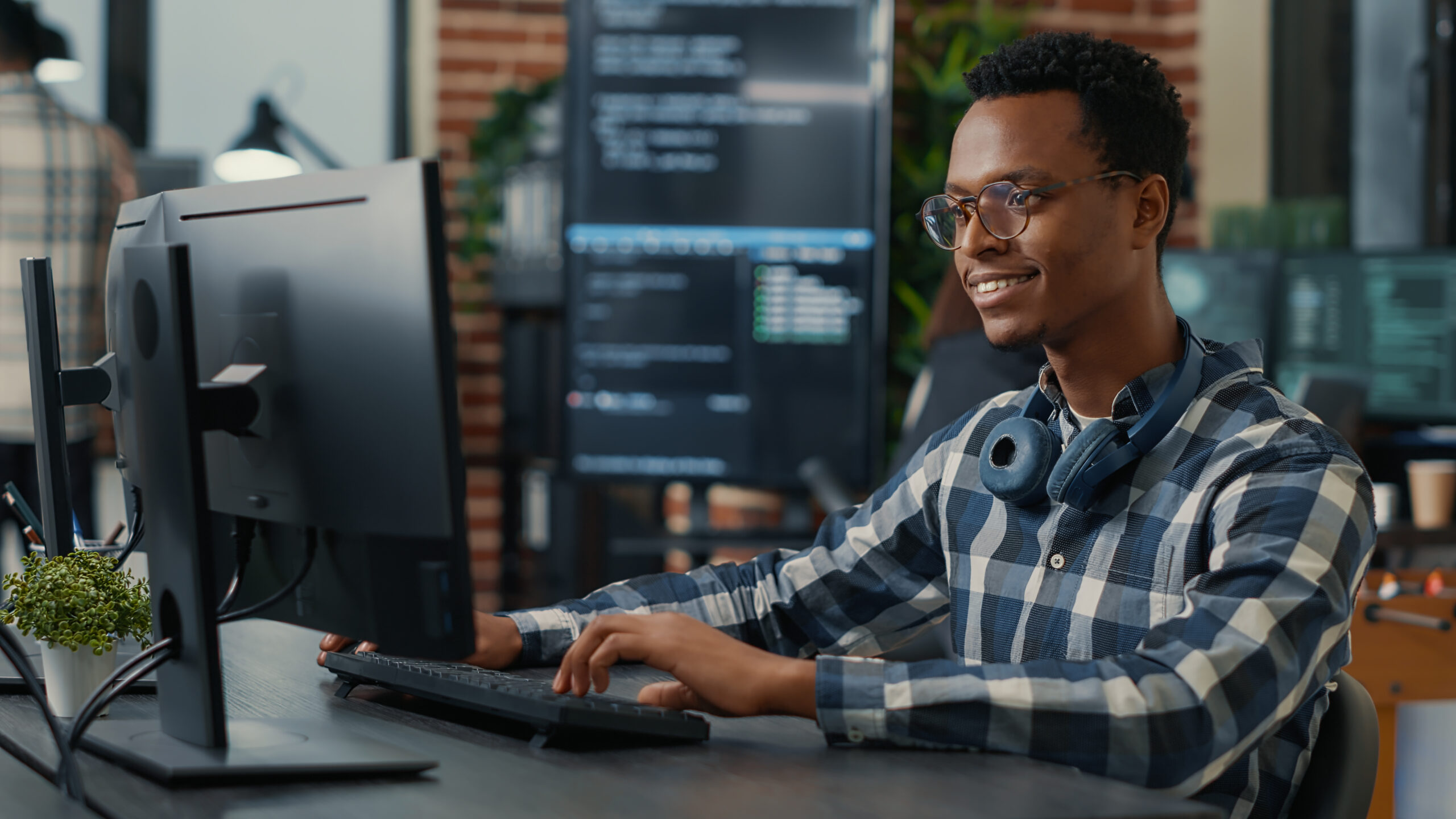 Insights and network building
The Campus plays an important role in bringing the data science community across the UK public sector together, a recent case in point being the Government Data Science Festival 2022. Drawing on this network, we were able to provide Brian and Mustapha the opportunity to meet and discuss the work of data scientists from NHS Digital, the UK Health Security Agency and Public Health Wales. "It was interesting to see a wide perspective on the health data science work carried out in the public sector", said Brian.
Brian and Mustapha also benefited from the weekly training sessions offered by HDR UK for the full cohort of interns, with guest speakers from across the public, private and academic sectors. Topics ranged from skill training to career development guidance to combating imposter syndrome.
Health presentations
Drawing on their experience working in the healthcare sectors of Zimbabwe and Nigeria, the interns were tasked with presenting an overview of healthcare in their home countries to the ONS's International Development Team. Supplementing their own lived experiences with some analysis of data from the Demographic and Health Surveys (DHS), Brian and Mustapha outlined some of the main challenges facing healthcare, the progress made in child mortality rates and the state of health data collection in these countries.
Not only good general practice for the interns, "preparing for the presentation helped me develop my presentation style and working with DHS data provided an opportunity to learn geospatial mapping in R, which I had never done before", remarked Brian. The presentations also provided useful insights for the International Development Team – whose remit includes scoping areas where the ONS can support developing nations on the generation of statistics.
Overall thoughts
When asked to reflect on his experience of the internship, Mustapha, whose aim for the internship was to explore and better understand what it means to work in data science, described it as "fabulous". He went on, "thinking about my general understanding of data science on a scale of 1 to 10, the internship brought it from one to seven or eight. I now better understand what data science is, what it means to be a data scientist and to work in a data science environment."
"The future of epidemiology is strongly linked to data science tools, so I will take the skills I learnt during the internship and develop them to use in my planned career in quantitative research," concluded Mustapha.
Similarly, Brian remarked "the internship was a good and valuable experience. It provided an opportunity to acquire knowledge and skills, and apply those in a practical sense. I was able to experience the practical version of data science, rather than the classroom version, and prepare for working in a professional environment."
Are you looking to get started in data science?
Here are some links where you can find more information about some of the programmes available to support the development of your data science skills:
---