The month that was – February 2018 (plus a bit)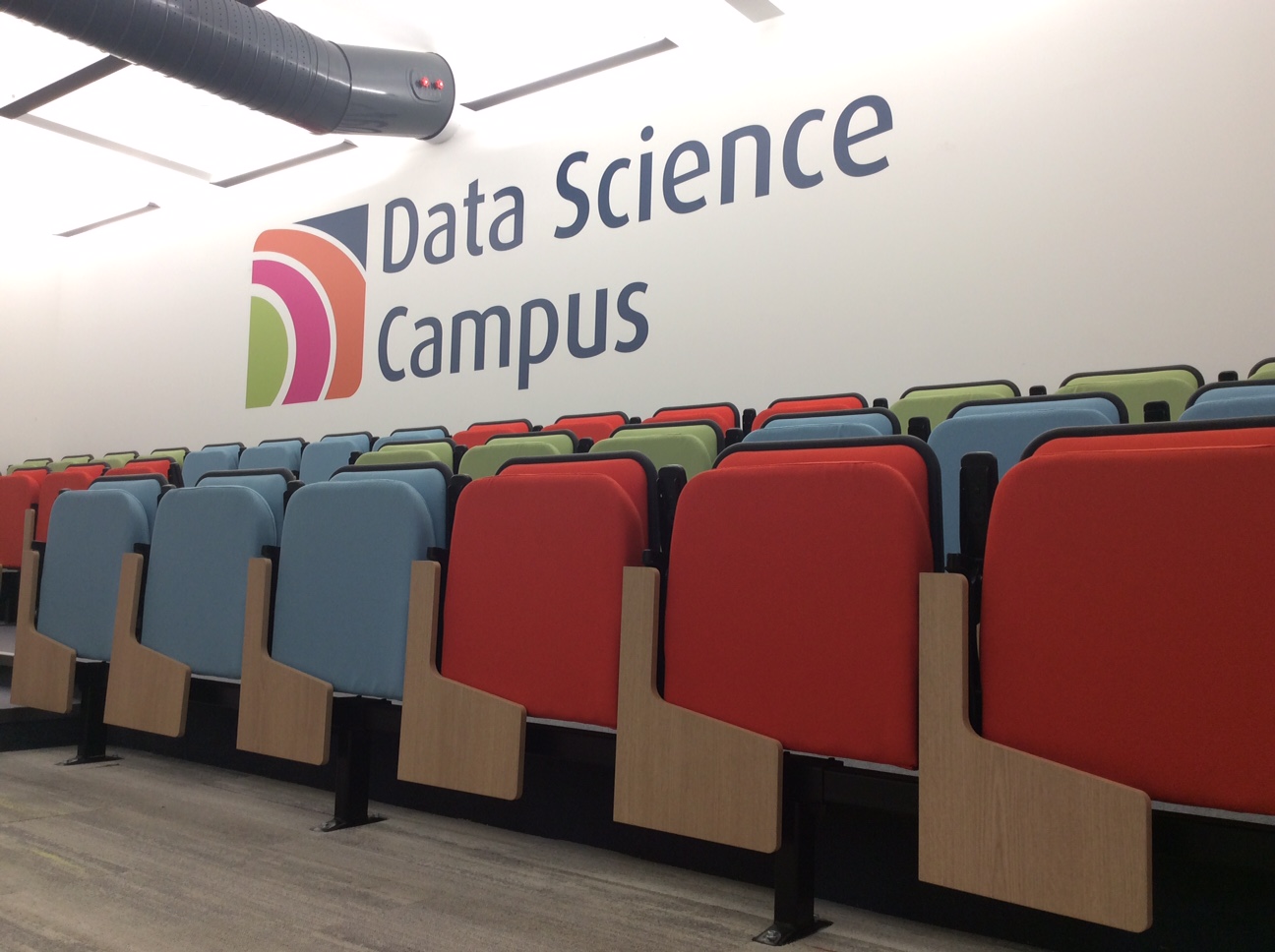 Here's our latest monthly update for the Data Science Campus, covering February 2018. We've taken the liberty of stretching the definition of the shortest month to include the last day of January and the first couple of days of March, as we battled through the snow for the Government Data Science Partnership Conference events in London.
This is one of a series of regular snapshots that highlight many of the things we've been doing to support data science for public good in the Campus. There's more detail on how we're delivering projects, building skills and supporting the data science community in our blogs. For more information about any area of our work please contact us.
Projects
The economic data science research programme at the Alan Turing Institute was launched, inviting proposals for research in economics and data science to improve understanding of how the economy works or contributes tools that can be used for that purpose. The deadline for applications is 9 April 2018; funded projects must start before 1 October 2018.
Rowena Bailey's report on our project to evaluate calorie intake in the UK was published online and attracted extensive broadcast and print media attention. The key points from the work are that novel data sources can offer alternative means of measuring population level statistics and that existing repositories of biometric data are a valuable resource which could be further exploited using analytical methods to improve understanding of public health issues.
The Campus is supporting a Data Enabled Change Accelerator (DECA) project led by the Department for Business, Energy and Industrial Strategy (BEIS), which aims to identify the characteristics of businesses with high growth potential. We are assessing how useful non-traditional business data sources might be in answering this exam question – this includes both ONS data sources and a variety of commercial data sources, with a focus on web-scraped data and sentiment analysis. This complements the advanced algorithms that BEIS are developing using HMRC data as well as the longitudinal dataset they have created with us from the Inter Departmental Business Register.
Growing skills
Suzy Moat, Tobias Preis and colleagues from the Data Science Lab at Warwick Business School were the latest external speakers in our data science seminar series. They shared their work on understanding human behaviour and well-being through online photography.
Our STEM Ambassadors were busy again this month, including running a workshop for Year 9 mathematics students at Aberdare School.
The annual Government Data Science Partnership conference took place on St.David's Day: 1 March in Westminster, organised by the Data Science Campus and ONS's Big Data Team. 250 delegates were registered and – in spite of the adverse weather delivered by the Beast from the East and Storm Emma – over 150 battled through the snow to attend. They were rewarded by some excellent talks and demonstrations, including keynote speakers Will Moy from Full Fact, Heather Savory from ONS and Professor Sir Alan Wilson from the Alan Turing Institute.
The following day, the Data Science Campus ran a Bayesian workshop and a parallel Machine Learning workshop led by Turing Fellows Professor Petros Delaportas and Dr Ricardo Silva from University College London. These workshops were hosted by the Alan Turing Institute the British Library and were also well attended by colleagues from across government.
Data science community and partnerships
Two local Assembly Members (AMs), John Griffiths (Newport East) and Jayne Bryant (Newport West) visited the Campus to learn more about our work. This follows a briefing we gave to AMs in the National Assembly for Wales' Senedd last October.
Our proposal to host an invited session at September's conference in Cardiff has been accepted for the Royal Statistical Society Annual Conference taking place in Cardiff in September. "Data Science Shorts" will be a series of parallel group discussions facilitated by the Campus and experts from some of our external partners.
We hosted a film crew as part of PwC's #GreatWales campaign which aims to celebrate Wales as a great place to live and do business. Colleagues from the Campus and other parts of ONS ability were interviewed to help tell ONS's story about growing digital and data science talent in Wales, including our apprenticeships programmes, digital community work with Newport Libraries and our transformation programmes.
International links
The National Institute of Statistics of Rwanda invited Louisa Nolan and Ceri Regan from the Campus for a visit to advise on their development and implementation plan for the data revolution policy. This proved to be a rewarding and positive visit, resulting in an agreed high level 5 year implementation plan.
Two of our Data Scientists, Sonia Williams and Ioannis Tsalamanis visited Singapore and Jakarta to discuss project ideas and future collaborations. The trip started with a joint workshop between University College London and various universities in Singapore. The workshop aimed to identify areas for joint research around future cities and FinTech. In Jakarta, a workshop with the UN Global Pulse Lab identified common areas of interest and planned future collaboration, for example using GPS data from ships.
In the month ahead we will be:
welcoming some new recruits to the Campus following recent interviews
publishing more blogs from our programme of research projects
hosting a visit by Dr Santaella of INEGI – the Mexican Institute of Satistics and Geography
giving a data science Master Class at the Alan Turing Institute
enjoying a visit to the Campus by colleagues from The National Institute for Statistics for Rwanda inviting delegates at the Data Fest being held in Bristol by the Global Partnership for Sustainable Development Data to visit the Campus
celebrating the anniversary of our formal launch on 27 March (we haven't decided how yet).
Our next monthly will be in April, when we'll be sharing highlights from our March activities.