Our current apprentices – how are they getting on?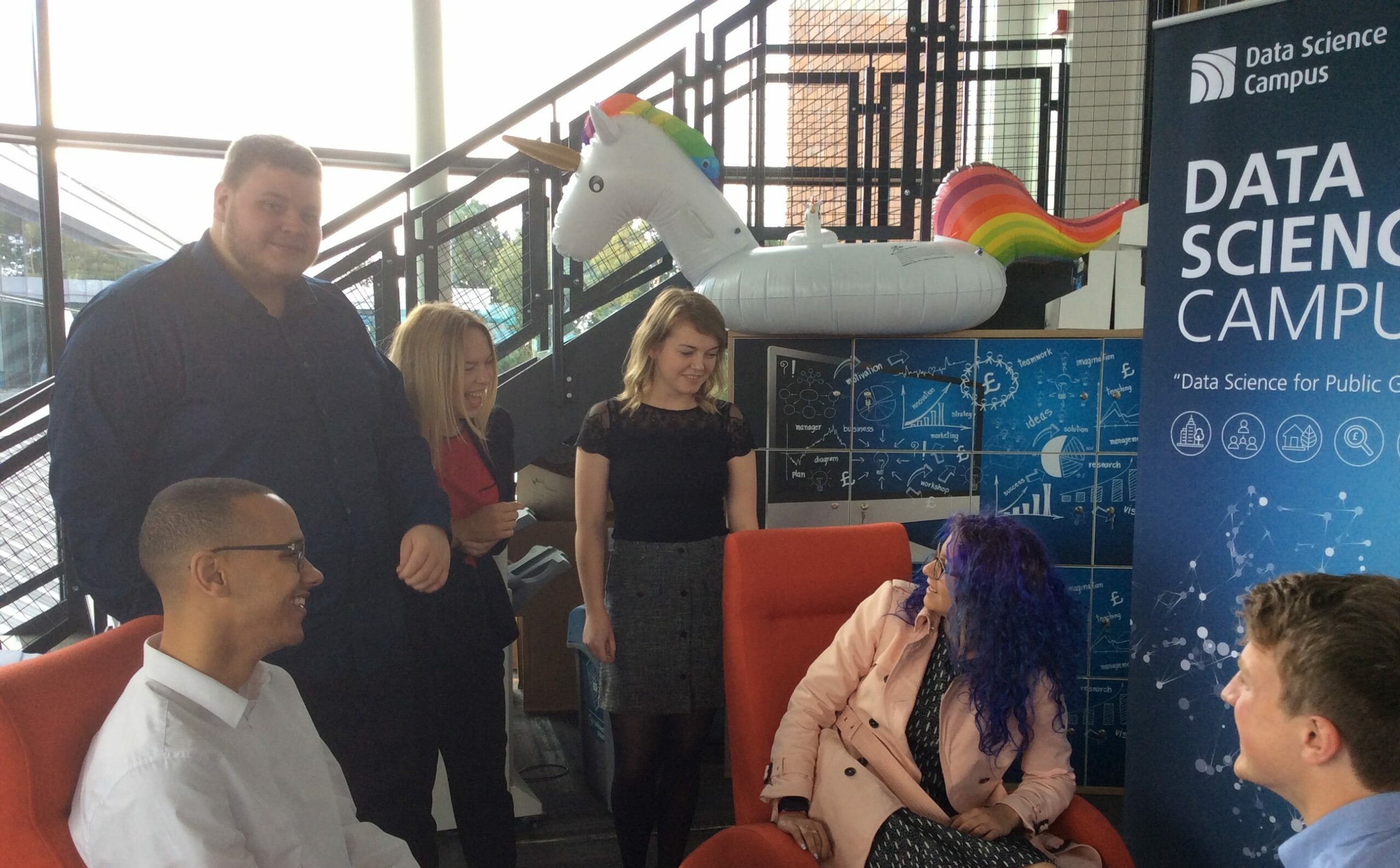 To kick off the 12th annual National Apprenticeship week, we shared some of the success stories of our first cohort of data analytics apprentices, who have been "blazing a trail" with their impact across the Office for National Statistics (ONS).
Today, we hear from some of our current cohort, who we recruited in September 2017. They have just finished their training modules and are well on their way to completing their apprenticeships. The apprentices are currently on rotation in the business areas and are using the knowledge, skills and behaviours they have learnt over the past 18 months to make a real difference. Lucy and Joe tell us about their journey so far.
Lucy Gwilliam – Level 4 Data Analytics apprentice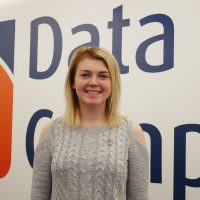 Before joining the ONS as a Data Analytics Apprentice I completed a degree in Maths at Aberystwyth University.
During my time at the Data Science Campus I was able to gain a good understanding of some basic data science. I worked on a project that involved Twitter analysis, trying to find out what topics people talked about when they mentioned '#wales' in a tweet. I also worked on a project that involved supervised machine learning techniques, making a user interface that allowed users to classify items into groups in order to make a training data set.
I am currently working on the Sustainable Development Goals team, where I have been automating processes using Python, working on a performance analytics project with Google Analytics and a global project with SDMX (Statistical Data and Metadata eXchange). I have also been given the opportunity to project lead.
I have now completed the Data Analytics Level 4 Apprenticeship and have recently been offered a permanent role in the Sustainable Development Goals team.
Joe Peskett – Level 4 Data Analytics apprentice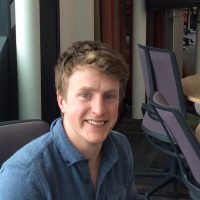 I graduated from Cardiff University in 2016 with a BSc in Neuroscience. During a year out working with a charity I became interested in the use of data science and data analytics and decided to pursue an apprenticeship to get hands-on experience. During my year in the Data Science Campus I worked on a number of projects, taking a particular focus on developing tools for interacting with Urban Forest data and analysis of aggregate bandwidth data for social and economic indicators. I then moved onto the UN Global Platform, looking at how my previous work could be scaled up on to the platform, moving into looking at satellite imagery, including ingestion of high resolution images, and creation of processes for training and deploying machine learning models.
I secured a promotion in January 2019 and am now working as a Data Scientist in the International Development team.
Cerys Hopkins – Level 4 Data Analytics apprentice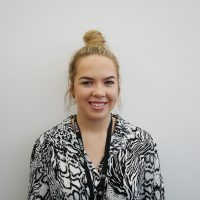 I joined ONS as a Data Analytics apprentice after completing A-Levels in Maths, French and Psychology. From a young age, I had always planned to go straight to university from school to study Maths. As I came to the end of my A-Levels, I started to doubt whether university was the right option for me at that time – I could study for a degree at any point in my life, so there was no rush.
The Data Analytics Apprenticeship appealed to me as it is the perfect balance of studying and working, as I did not want to dive straight in to a full-time job so young. I had no programming experience before joining but I soon got up-to-speed when working on data science projects and learning how to analyse data using impressive techniques such as topic modelling and sentiment analysis.
I have recently secured a permanent role in the Emerging Platforms team in the ONS and I have almost completed the Level 4 Data Analytics Apprenticeship.
Do you want to learn new skills that can make a real impact in the world of data and statistics? More information about the Level 4 Apprenticeship programme is available on the Data Science Campus website.