The months that were – July and August 2018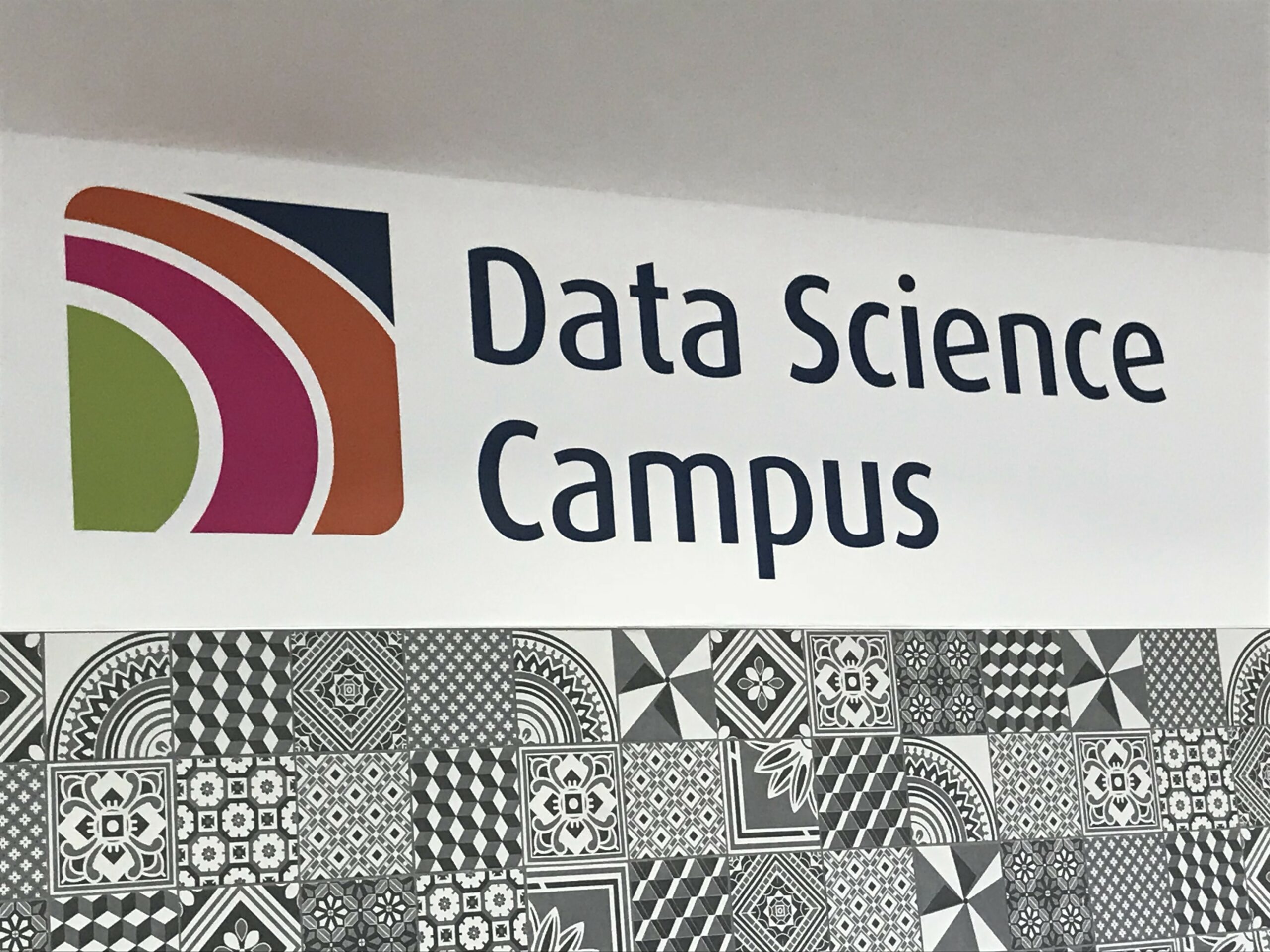 As we say goodbye to another summer, here's my latest round up on the Office for National Statistics' (ONS) Data Science Campus, featuring highlights from July and August.
This is one of a series of regular snapshots that highlight many of the things we've been doing to support data science for public good in the Campus. For more information about any area of our work please contact us.
Data Science projects
We published a new article on one of our research projects: Optimising the ONS site search function with Google Analytics and Natural Language Processing, by Lan Benedikt, Thanasis Anthopoulos, Niren Basu and Bernard Peat, in collaboration with Digital Publishing. In this study, we investigated challenges related to the site search function of the ONS website and made recommendations on possible improvements.
The Department for Business, Energy and Industrial Strategy (BEIS) have requested that ONS lead on developing a Materials DataHub. This is being led by the Campus. It aims to produce the UK's first DataHub on material resources, for use by policy-makers and industry organisations looking to make efficient use of resources, linked to the Clean Growth Industrial Strategy Challenge area.
The Campus is leading on a joint International Monetary Fund (IMF) and ONS project on mobile phone payments and remittances using commercial data. The project goal is to use anonymous peer-to-peer mobile phone money-transfers data to investigate the feasibility of producing economic and Sustainable Development Goal indicators, developing a "tool-box" that can potentially be used by other countries with similar data infrastructure in the future.
Growing skills
We have been working with HM Treasury to gather user requirements for Python and data science training. Through a "train the trainer" approach, we are helping them to develop both basic and specialised instruction expertise (such as in machine learning topics and data wrangling).
The new Welsh Data Science Graduate Programme was launched in July. Led by the Welsh Contact Centre Forum with funding from the European Social Fund, it offers a funded MSc programme and paid industrial placements for up to 25 Science, Technology, Engineering and Mathematics (STEM) graduates. The Campus is providing induction training for new students in conjunction with the successful university provider, and is exploring further opportunities to support this programme.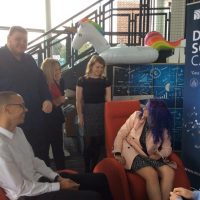 Our second cohort of Data Analytics apprentices are reaching the end of their initial year-long training period at the Campus and are preparing for their first rotation to other parts of ONS – placements are expected to start in mid-September. To date, five of the original eight Data Analytics apprentices on the first Campus cohort of Data Analytics apprentices have completed their apprenticeship – with the other three due to finish imminently. Six of the eight have already secured promotion to permanent roles in ONS. We are planning to start recruiting for a new cohort of degree-level data science apprentices in the autumn.
The Campus held a workshop for Heads of Data Science from several UK Government departments and agencies in July. The workshop focused on the development of agreed standards in technical skills for different job grades of data scientist and a consistent approach to technical skills assessment in recruitment and progression. The Campus and Government Digital Service Academy will be developing a learning pathway to support the progression of technical skills to enable data scientist career development.
Growing the Campus
The new Data Science Campus Advisory Board met for the first time in London on 31 July. National Statistician John Pullinger chaired the first meeting of the Board, which has a high-level membership drawn from Government, academia, the commercial world and the third sector. The Advisory Board's main role is to provide advice on Data Science Campus activities and the delivery of its strategic objectives. At its first meeting, the members offered valuable insight and opinions on a range of issues including the role of the Board, the Campus' mission and its work programmes. We'll be sharing more information about the Advisory Board and its membership on our website.
Our first Data Science Lecturer, Dr Sonia Mazzi, joined the Campus in July. The Campus has recruited three early-career stage academics to develop and deliver a new curriculum in advanced data science techniques with particular focus on Artificial Intelligence (AI) . The two remaining lecturers will be based in London and start with us in October.
Data science community and partnerships
As part of the UK Industrial Strategy, UK Research and Innovation (UKRI) has provided funding for between 10 and 20 Centres for Doctoral Training (CDT) at UK universities. This is under a new programme, "Applications and Implications of Artificial Intelligence", and through an expansion of the existing Engineering and Physical Sciences Research Council (EPSRC) "Enabling Intelligence" CDT programme. Formal bids by a shortlist of applicants were submitted on 31 July. The Campus has agreed to be an industry partner with several of these bids that focus on Artificial Intelligence (AI), Data Science or Statistics. Final results will be announced in December 2018 with the first intake of students in the 2019 to 2020 academic year.
The Campus hosted a workshop with delegates from the Public Health Intelligence Network in Wales in July. Along with the ONS Health Analysis and Life Events Division, we explored opportunities to share data, collaborate on research and help build data science capability. Public Health Wales, the NHS Wales Informatics Service, Abertawe Bro Morgannwg University Health Board and the Welsh Local Government Association were represented.
Several of our data scientists and apprentices took part in a two-day hackathon at Deloitte's offices in Reading, looking at housing and homelessness. The event included representatives from the Ministry of Housing, Communities and Local Government, MoD and Henley Business School.
Our Managing Director Tom Smith gave a Friday lunchtime lecture at the Open Data Institute (ODI) in London docklands in July. He spoke about the Campus's journey and described several of the innovative Campus research data science projects. The talk and the subsequent question and answer session were streamed live and are available to view through the ODI website.
International links
The Data Science Campus is taking part in the United Nations World Data Forum in Dubai in October. Tom Smith will speak in the session "Data Scientists: what are they?", as part of the discussion on the implementation of the Cape Town Global Action Plan.
The Campus is preparing a number of presentations to National Statistical Institutes who are visiting ONS over the coming weeks. We are expecting delegations from Australia, Republic of Korea, New Zealand, Singapore, Indonesia and China.
And finally
This may be my last blog of this type. In response to feedback, we're reviewing our communications and are considering introducing a newsletter in place of this monthly blog, which can be issued to subscribers on a regular basis. We'd be grateful for any views on this approach and the content of the proposed newsletter.
Over the next month we will:
welcome Gareth Pryce, our new Digital Content Producer
lead or take part in five different sessions at the Royal Statistical Society's Annual International Conference in Cardiff
recruit two new Data Science Training Associates
host delegations from several international governments in Newport and Titchfield
deliver Data Science awareness training to a large delegation from the Singapore government
present at a workshop on the modernisation of official statistics in the State of Qatar
take part in a Social Data Science in Evidence-based policy-making event organised by the Alan Turing Institute and the Economic and Social Research Council.
Find out more about our data science projects, our capability building programmes and the Campus team.