The month that was – July 2017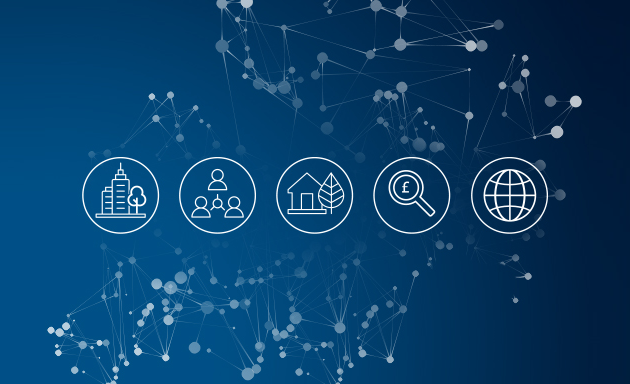 Welcome to the first of our monthly updates – a regular snapshot on what we've been doing to support data science for public good. There's more detail on how we're delivering projects, building skills and supporting the data science community in our blogs, and an update on the first 100 days since launching the Campus.
Projects
We currently have underway 10 research projects under our five core themes – the evolving economy, the UK in a global context, society, urban and rural, and sustainability.
Our "Superfast gross domestic product (GDP) growth estimates" project is using early returns data from Value Added Tax (VAT) company returns to identify large changes to GDP growth. The methods and initial findings were presented at the quarterly Economic Forum to nearly 90 analysts, business economists, media, and academic users, and were reported in the Financial Times, Reuters and This is Money.
We have been making great progress on using street-level images to develop statistics on the local environment, using image classifiers and convolutional neural networks. This work was presented at the Government Statistical Service Methodology symposium as well as to ONS staff as part of our data science seminars.
ONS is responsible for producing the Sustainable Development Goals (SDGs) indicators for the UK. The Campus has been supporting this work by prototyping a reusable dashboard to visualise the indicators; this was presented at the World Statistics Congress in Marrakesh and is being used by colleagues in several international statistics agencies.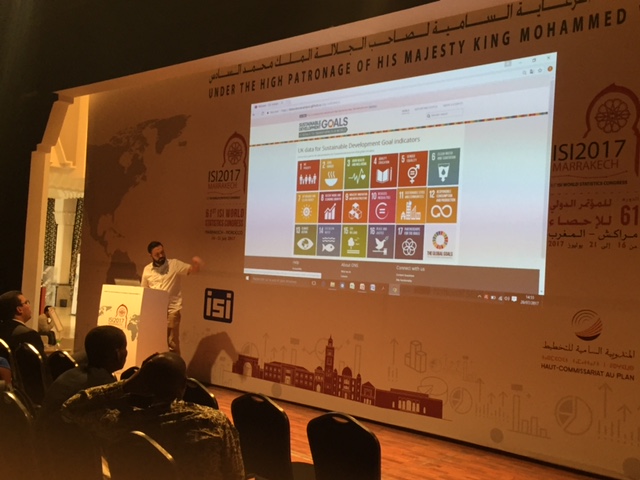 We have also been making good progress with our project on International Trade as one of our data scientists was able to access over 150 million ship coordinates from the Automatic Identification System during his week at Statistics Netherlands.
Data science community and partnerships
Under the collaborative initiatives of the Government Data Science Partnership (GDSP), we took part in the government's largest cross-department learning event Civil Service Live, where we thought it would be a good time to showcase the potential of data science to improve the impact on public services.
On 25 and 26 July 2017 we co-hosted an Urban Analytics Data Dive at the Alan Turing Institute in London. Around 50 UK-based PhD students, postdoctoral fellows and early career researchers in data science joined forces to work on three policy-focused challenges set by the Department for Communities and Local Government (DCLG), the Cabinet Office and ONS:
where we can build more houses?
what are the benefits of access to green spaces?
can you develop novel early indicators of the health of the economy?
https://twitter.com/DataSciCampus/status/889863373432770560
The participants, who were split into six groups using data provided by the Satellite Applications Catapult, the Urban Big Data Centre, Ordinance Survey and ONS, deployed a wide range of data science skills to identify possible solutions to the three challenges over 2 days of intensive brainstorming and hard work.
We took to the international stage at the 61st World Statistics Congress in Marrakesh where we showcased the overall work of the Campus. The event also facilitated useful contacts with existing and potential partners, including Statistics Norway who will be visiting the Campus soon.
Following some high-profile visits at the end of June, from Carwyn Jones, Welsh Government First Minister, and John Manzoni, Chief Executive of the Civil Service, we continued to welcome a range of visitors to our new home in Newport.
As well as visits from Exeter University and the University of South Wales, colleagues from Statistics New Zealand were also impressed by the new facility and the work we are doing.
Growing skills
We're very interested in exploring the potential for deep learning application to government data science challenges and have identified this as an area to strengthen our skills. Two of our data scientists attended the excellent Deep Learning Summercamp in Bilbao.
October will see the start of the new MSc in Data Analytics for Government (MDataGov), a programme designed to equip the next generation of government data scientists and statisticians with an advanced set of skills and abilities. Developed in partnership with the Government Statistical Service (GSS) Learning Academy, the MSc is provided by Oxford Brookes University, University College London and the University of Southampton.
July also saw new opportunities for a group just starting their government data science careers, as our first cohort of data analytics apprentices identified new projects to undertake with departments across ONS. In September they will move out of the Campus, join these new departments and embark on the next phase of their apprenticeship.
We also completed interviews for data scientists following a very successful recruitment campaign.
The month ahead
At the end of this month we will also be hosting representatives from Statistics Canada who are keen to learn from our experience in building data science capability in ONS.
We are close to completing our calorie counting project, which involves analysis of bio-metric data on calorie consumption obtained from Cambridge University. We will be carrying out simulations on the data this month and plan to report on the project in September.
September is proving to be a busy month too. We will be leading an ONS data science session at the Data for Policy conference with colleagues in the Big Data and Public Policy and Analysis teams. We are also leading an invited data science session at the Royal Statistical Society Conference in Glasgow. Two of our partners have agreed to take part in this session: Warwick Business School's Data Science Lab and Glasgow University's Urban Big Data Centre. If you are at either of these events come and talk to us about potential collaborations.
For more information about any area of our work contact us.