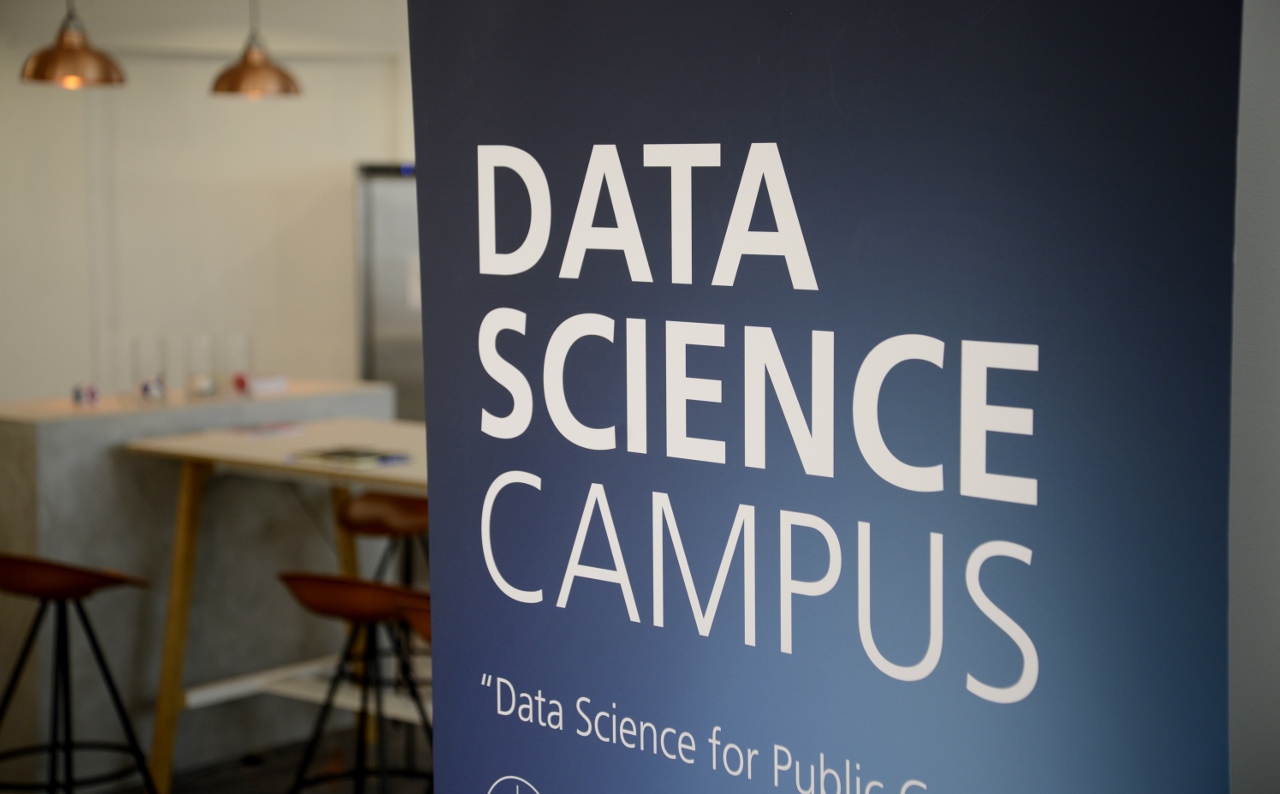 It is 100 days since the Data Science Campus officially opened our doors to help the Office for National Statistics (ONS) and government meet the challenges of understanding the modern economy and society.
I think it is fair to say that the doors have been more like floodgates, as the rush of requests to collaborate on exciting projects in the public interest has been tremendous. This is real testament to the value of understanding and using data to inform the decisions which affect everyone.
It has been a whirlwind, but I thought that now would be a good opportunity to take stock of the first 3 months and share some of our achievements and challenges, as well as what the future looks like.
So what have we been up to?
Following the launch, the Campus has grown its team, attracting a wealth of new professional data science and supporting expertise to our brand new home in Newport. We have forged new collaborations with external partners to initiate an ambitious programme of world-leading research and development. We have signed partnership agreements with the Alan Turing Institute and Statistics Netherlands as well as several universities and commercial organisations. And we are already working closely with many of them on specific research and capability building projects.
Ten projects are now underway with multiple government departments including ONS, Cabinet Office, Defra, Welsh Government and the Bank of England. These projects cover our five research themes as well as addressing economic statistics priorities as recommended by the Bean review. Some of the project teams have written about their work and others will be sharing soon.
Growing the data science community
As I've blogged previously, one of the Campus's priorities is to build data science capability across ONS and government.
In partnership with the ONS Learning Academy we are continuing to upskill the wider ONS organisation through the development of an academic training programme at apprenticeship, undergraduate, post-graduate and PhD-level working with leading universities, institutes and research centres. This has proved extremely popular and demonstrates ONS's appetite to transform and innovate.
The apprenticeships in particular have been highlighted as a great way to build government capacity The success of the first round of apprentices at the Campus has helped increase the impact, with the second round taking in teams across ONS and Welsh Government. Take a look at the blog to find out what the apprentices are working on.
In April the government's first data science conference was held, organised under the Government Data Science Partnership, which brings together the Government Digital Service, GO-Science and ONS. The event brought together more than 200 data scientists from across government to present their work, share experiences and plot how to increase our impact for public good.
From ONS's HQ in Newport, the Campus also runs the Wales and south-west hub for the Data Science Accelerator programme, mentoring cross-government data science projects alongside ONS projects. We are also funding civil servants from ONS and other departments to study a 2-year, part-time Data Science MSc courses at different universities and offered summer project opportunities to other students on data science MSc courses.
Data science for public good
Later this month, we are running an urban analytics event together with the Alan Turing Institute of data science – 50 academic data scientists working on data challenges raised from across government. Closer to home, members of our team were involved in supporting two local charities as part of a DataDive in partnership with DataKind, a first for both ONS and Wales. The volunteers worked with data from SafeLives and Llamau and provided the charities with numerous data analysis products which will help them improve the way they manage their services.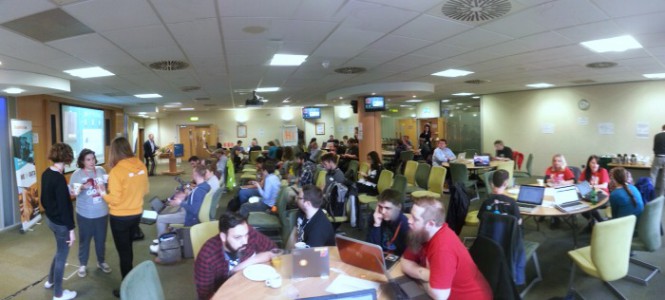 I'm also inspired that several of our data scientists and apprentices are Science, technology, engineering and mathematics (STEM) Ambassadors, helping to promote data science in schools and youth organisations – encouraging and building the pipeline of talent that we need.
Members of the team are also active in getting out there and talking about our work, including keynote addresses at major data conferences such as Strata London. These meetings help us build links with potential partners across government, industry and universities – and are an important way of showing the positive work that government is doing with data.
Our work hasn't stopped at the UK borders
The Campus is now working with the Department for International Development to support data science capability outside the UK. Our first international project is working with the National Institute of Statistics Rwanda, to help build data science capacity including a scheme equivalent to our apprenticeship programme.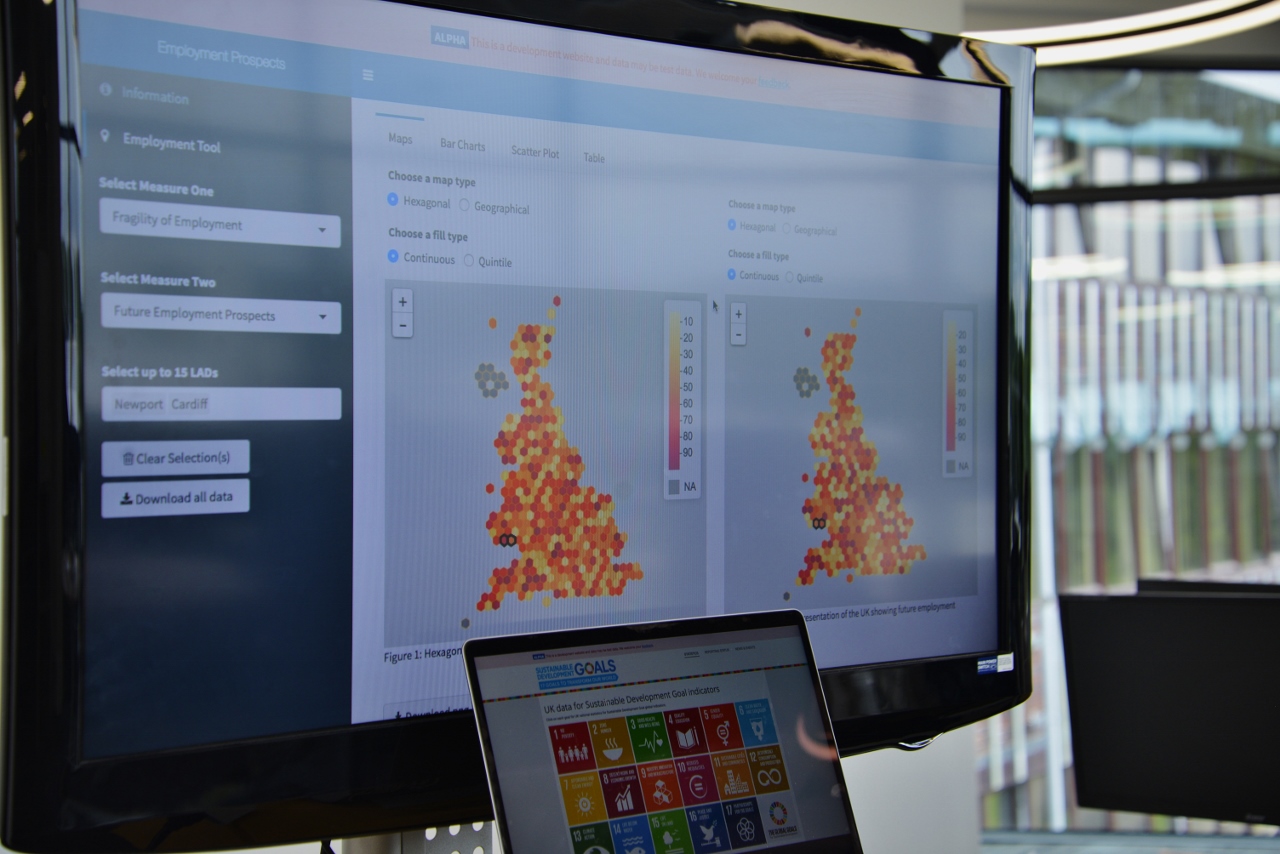 Our work on measuring Sustainable Development Goal targets is also being adopted in several developing countries and our data scientists have been working with Statistics Netherlands on using new types of data to understand gross domestic product (GDP) and trade flows.
So what does the future hold?
This is only the tip of the iceberg and I'm confident that the next 100 days will be just as busy, as exciting and as challenging.
This month we are off to Morocco presenting papers at the World Statistics Congress, and the Government Statistical Service Methodology conference in London, and are hosting sessions on data science at the Royal Statistical Society and Data for Policy international conferences in September. If you're at any of these events, come and say hello.
In the autumn our team will get an energy boost as we welcome the next cohort of apprentices as well as experienced data scientist recruits. And as more data becomes available to us, so will the need to increase the scope of our research so that we can get under the skin of what the data is telling us.
Do follow us on Twitter and get in touch to find out about working with us. We would love to hear from you!