Supporting improved social mobility through data science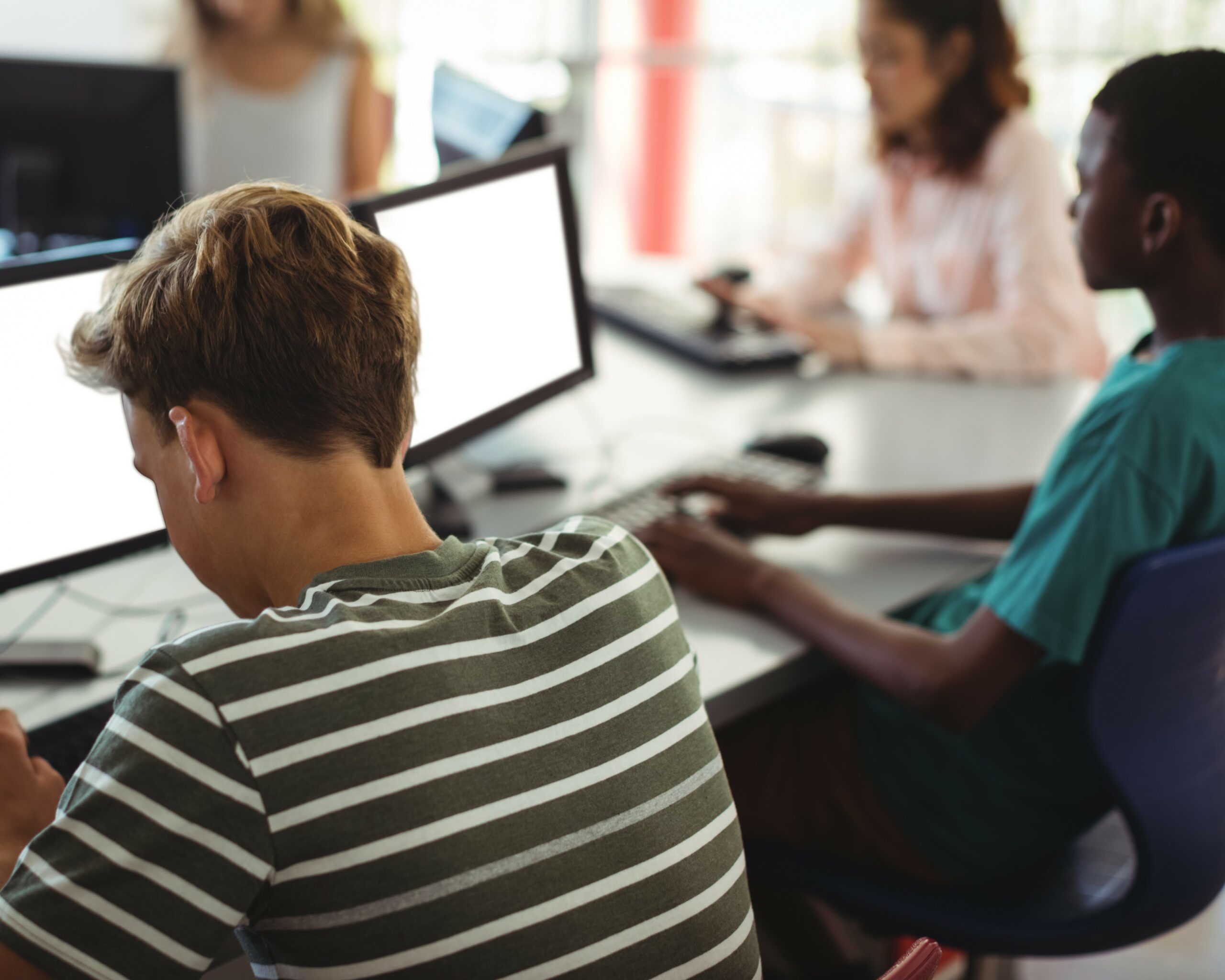 According to the Gatsby Foundation (PDF, 7.94 MB), good career guidance is an important tool for social mobility, because it increases awareness of available opportunities that people from disadvantaged backgrounds may not otherwise come across.
This summer, the data science apprentices in the faculty worked with young people from disadvantaged socio-economic backgrounds, introducing them to data science and supporting them to start developing skills in the field. At the Campus, we offer opportunities to begin a career as a data scientist at every level of experience, through our apprenticeship, graduate, mentoring and masters programmes. These outreach initiatives were an ideal way to introduce data science to the participants and open their eyes to the possibility of data science as a career and how they could get started.
Through two programmes of community outreach, we introduced young people to the day-to-day lives of data scientists, provided information about the different career pathways available at the Office for National Statistics (ONS), and gave insight into the skills and strengths of data scientists.
We worked with the charity upReach, and took part in the EY Foundation Tech Smart Futures programme organised by the Digital, Data and Technology (DDaT) profession within the ONS.
UpReach
UpReach is a charity that offers career support to undergraduates from less-advantaged backgrounds. Students from working-class backgrounds who achieve a first-class degree from a Russell Group university are less likely to enter a high-level occupation than students from privileged backgrounds who achieve a 2:2 degree from the same university. UpReach aims to close that gap. For example, their Tech500 programme provides comprehensive training, networking, and career support to 500 undergraduates interested in pursuing careers in tech.
To support upReach's activities, we delivered two workshops, one for around 40 undergraduates interested in careers in the public sector, and another for around 40 Tech500 participants. Our Head of Talent Alison Adams gave an overview of career pathways through the ONS and schemes such as the Graduate Programme that provide an entry point for budding data scientists. Data Science Graduate Tom White shared his experience of the programme, giving the students a taste for life as a data scientist and advice for applying for the programme. Finally, Data Science Apprentice Mia Hatton discussed skills for data science, signposting useful resources and some examples of our projects. This section was interactive and encouraged the students to get involved in activities such as Google's Quick, Draw and Teachable Machine.
We were delighted to hear from upReach that the feedback for these sessions was very positive, with 100% respondents rating the session Very Good or Excellent. Some of our favourite comments were:
I learned a lot more about ONS as well as data science which I will now research further as I am intrigued by data scientist roles!
Great insight into the stats office!
The EY Foundation Tech Smart Futures
The EY Foundation works with young people from disadvantaged backgrounds. It aims to help them reach their career ambitions and transition into work, higher education or self-employment. DDaT arranged for the ONS to be involved in their Tech Smart Futures initiative, a 10-month long programme for 16- and 17-year-olds that includes paid work experience and employability skills training.
We hosted a total of 9 interns, split into groups of 3 for two days each. Each group divided their time at the campus between training and applying what they had learned to a group task. In training, we introduced them to Python and how it can be used to process data. We also delivered an introduction to machine learning with interactive activities. The group work required them to apply their new Python skills by exploring a World Health Organisation (WHO) dataset and delivering a presentation about their findings to the facilitators. The highlight for many of the interns was a data ethics discussion in which we asked them to consider the benefits and risks of AI. We were lucky enough to have colleagues from across the campus visit the interns and give them valuable advice for pursuing a career in data science.
We had wonderful feedback, with all the interns appreciative of the opportunity to see what it's like to work in tech from home and said that it was an "amazing experience" that allowed them to develop skills and knowledge in Python and machine learning. (And as a bonus, they came away knowing more than when they started!)
Between these two streams we were able to offer short-term skill support for many participants as well as more comprehensive work experience for a smaller number of people. Many of them expressed interest in data science in the public sector because of their experience. We are delighted that we have sparked enthusiasm for data science and hope to see some of the participants again – next stop, Graduate Programme?
We would like to thank Alison Adams and Tom White for supporting delivery of the upReach workshops, as well as Darren Weeks from the DDaT group for giving us the opportunity to get involved in the EY Foundation programme. If you have been inspired to run a similar outreach programme, you can view the training materials we used for the EY Foundation programme on Kaggle, and engage with the faculty's training materials on GitHub. For more information or to discuss outreach opportunities, please contact the Data Science Campus.
Mia Hatton and Georgina Dangerfield, Data Science Apprentices, Data Science Campus Faculty