UK data science on a global stage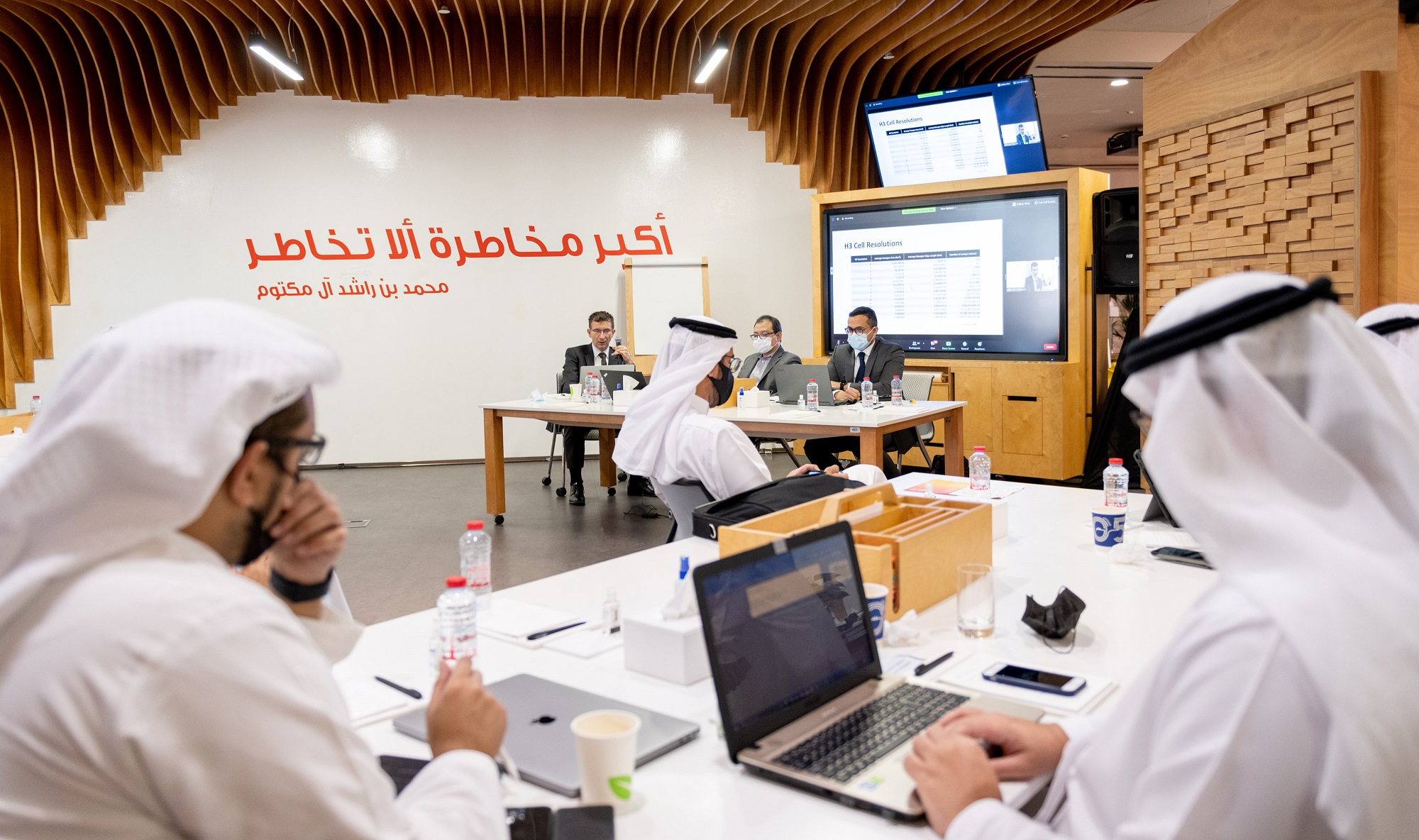 Building international relationships across the data science and official statistics community is an important part of our work. Working with National Statistical Offices (NSOs) from different countries and collaborating with multilateral bodies, like the United Nations (UN), enables us to:
shape the statistical agenda
work together on the most urgent statistical challenges
promote the UK as a world leader in data science for official statistics
The coronavirus (COVID-19) pandemic has meant that much of this work has had to be done online over the last couple of years. However, face-to-face gatherings have a special role in building the networks that enable effective international collaboration.
We demonstrated this at our recent visit to the World Expo 2020 in Dubai, a global showcase for the latest innovation and technology from around the world.
Our role at the World Expo 2020

At the World Expo in Dubai, we supported other NSOs to develop their data science capability by delivering a series of workshops, training sessions and discussions. These were hosted by the United Arab Emirates' Federal Competitveness and Statistics Centre and were part of the work of the UN Committee of Experts on Big Data and Data Science.
We have been leading international efforts to support NSOs around the world to adapt to the big data revolution. The Expo celebrated the launch of the UN Regional Hubs for the UN Global Platform – an initiative that the UK has been heavily involved in.
UN Regional Hubs

The UN Regional Hubs provide NSOs with opportunities for training and collaborative hands-on project activities. The emergence of new technology and data science methods provides a way to take advantage of new data sources. However, NSOs need support with adopting them into their existing systems of statistical production.
The UN Regional Hubs are located in Brazil, China, Rwanda and the United Arab Emirates (UAE). This regional structure makes it easier for countries to collaborate and receive training. Countries in the same region are closer to each other geographically and more familiar with each other's specific conditions.
UN Global Platform

The UN Global Platform is a cloud-service ecosystem. It enables the global statistical community to collaborate on new data sources and methods where this might not be possible in their own organisations because of a lack of infrastructure. Its aim is to:
help countries work with new big data sources
fill data gaps
provide measures that fulfil the Sustainable Development Goals (SDGs)
provide a space to share and learn about new knowledge, data and methods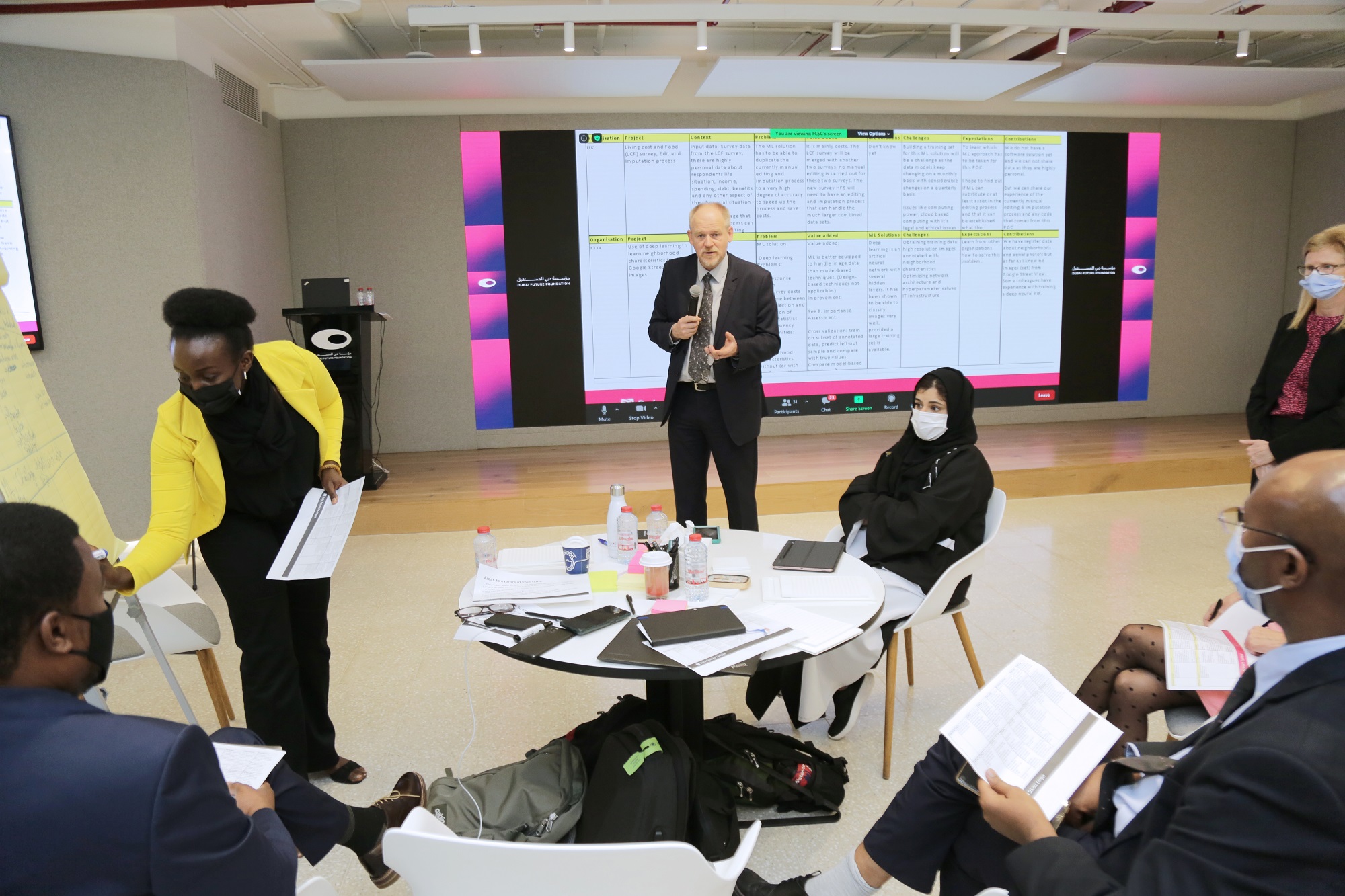 Training, mentoring, and networking
The Campus International team delivered workshops to support the UN Regional Hubs with strategy, planning and business delivery. We also delivered technical demonstrations and training sessions covering topics from machine learning to how to use the UN Global Platform.
The sessions were run by Ceri Regan and Eric Deeben along with UN colleagues. They gave the UN Regional Hubs the strategic and technical skills for using the platform, and enabled participants to think through what they needed to do and how to do it.
Feedback from the UN Regional Hubs was very positive. It underlined the importance of being able to meet in person to have the interactive and in-depth discussions necessary for accelerating learning.
A participant from the UAE commented:
"I really liked that it wasn't all presentations, but was much more interactive, I got much more out of it".
In a session for senior management, the Office for National Statistics and United Nations Economic Commission for Europe (ONS-UNECE) Machine Learning Group presented some use cases from NSOs in Poland, Indonesia and the UK. The cases demonstrated how regional NSOs at the start of their machine learning (ML) journey can make best use of ML and some practical guidance on how to start exploring it.
The "Coffee and Coding" sessions were particularly popular, attracting an enthusiastic and knowledgeable crowd of Emirati data scientists from government, enterprise and local universities to the dedicated Coders Hub at the Emirates Towers in Dubai. In the sessions, Campus experts Alex Noyvirt and Claus Sthamer demonstrated practical code examples and trained them to carry out the development processes by themselves.
The Campus programme also connected with the next generation of data scientists when Deputy Director and Chief Data Scientist Louisa Nolan joined a lively and inspiring discussion on data science, big data and youth at a UN Youth Circle.
We also had the opportunity to get feedback on our recently launched international mentoring schemes, and how they can be tailored to the different requirements of countries that are part of the UN Regional Hubs.
We took time to expand the UK's networks in the global official statistics and data science community. We made new connections and strengthened existing relationships with colleagues working at all levels in NSOs in the UAE and wider Middle East region.
Building on our success at the World Expo 2020
After the hard work was over, the delegation was invited by its UAE hosts to tour the Expo site, visiting some of the exhibitions and national pavilions, and sitting down to enjoy a traditional Middle Eastern meal.
We left Dubai with many new connections and plenty of new opportunities to take forward. The varied and in-depth programme delivered by the Campus was a brilliant showcase for promoting the excellence of the UK's work in statistical and data modernisation. It has helped accelerate our international capability building initiatives and strengthened the relationships which are vital to delivering them. As Yusuf Murangwa, Director General National Institute of Statistics Rwanda, said:
"You really are the best in the world, we have got so much from you".
Now our focus moves to the next steps in supporting the development of the UN Regional Hubs to build the capability needed for the effective mainstreaming of big data and data science into regional statistical systems.
We will continue this work as part of our upcoming international meeting in July, Advancing International Collaboration in Data Science and Big Data for Official Statistics. During the event we will host international partners from around 30 countries to advance collaboration on important projects in data science and big data for official statistics.
Interested in finding out more? Our EXPO2020 sessions are available on demand on the UN Big Data YouTube channel.