Hello, we are the data science campus apprentices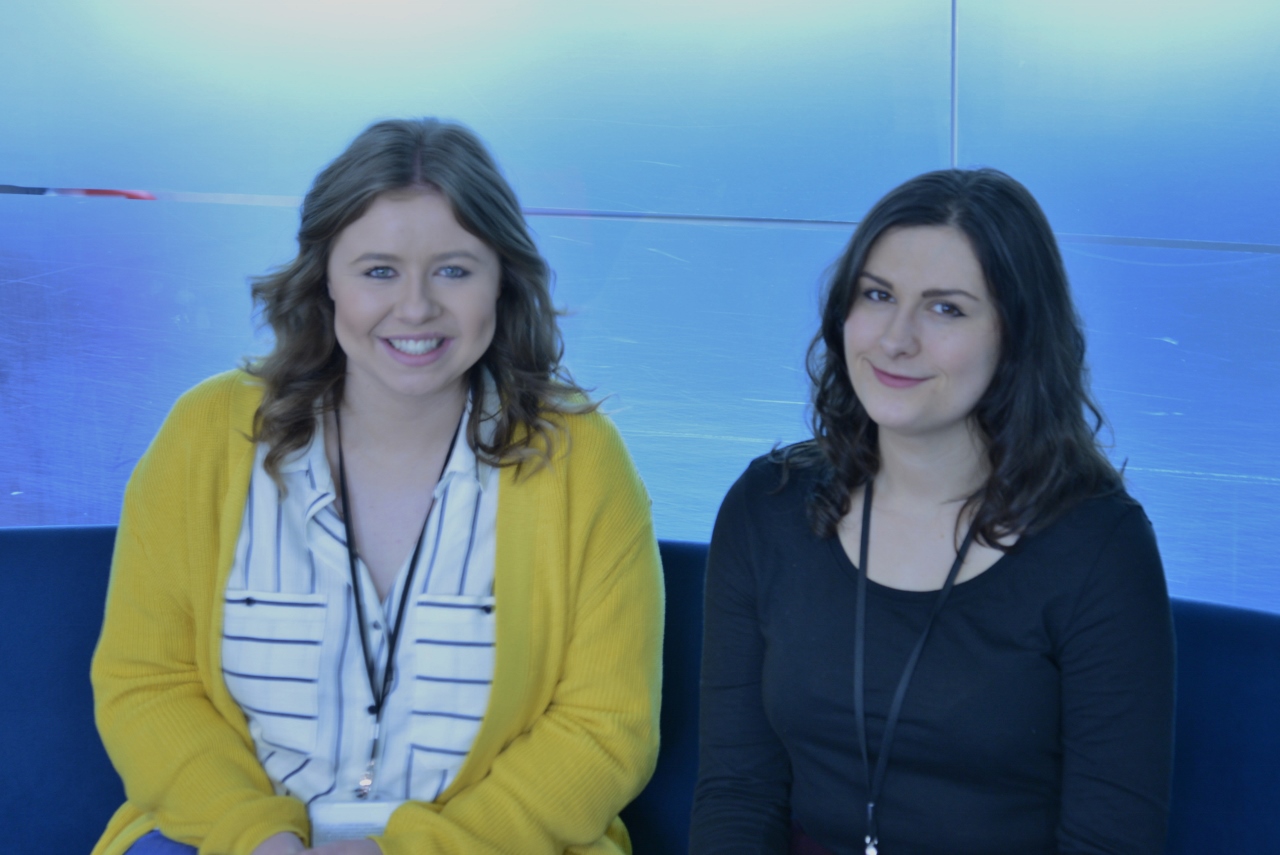 In December 2016 the UK's first data analytics apprentices started work at the ONS offices in Newport.
Out of over 130 applications, 8 apprentices joined a unique career pathway that will see them use cutting edge tools and technologies to provide statistics and insights to help shape policy across the UK.
Five months in, we caught up with Alexis Fernquest and Charlotte O'Brien to find out what it's like to be a data science apprentice.
Why did you want to complete an apprenticeship?
AF: What drew me to this is the subject of the apprenticeship. I have some background in data analytics but had never been able to find a way to really build on my skills unless I wanted to go back to university and study again, which didn't really appeal to me due to the cost implications and having to work part time to do it. So knowing that I can learn skills whilst on the job, working for a reputable company like the ONS, really appealed to me as I've always enjoyed putting skills into practice in a practical environment.
Why did you want to complete an apprenticeship?
COB: After completing A levels in Maths, Economics and Business Studies, I went to university to study Mathematics. But after a few years I struggled with the abstract aspect of some of the core modules, so after a lot of contemplation I left university and decided to go into the workplace. I then got a job in a call centre whilst I looked for something else and quickly rose to the level of Project Manager. This instilled in me that I needed to be within a workplace but I felt like I wanted to go back to the area that interested me, so I applied for a Data Analytics apprenticeship within the ONS. I have now been in this new job role for about 3 months and I'm really enjoying it as it is the area that I have always enjoyed, but in a much more practical format.
What does completing an apprenticeship entail?
AF: Our apprenticeship lasts 2 years in total. It entails part work-based learning, part formal education and part evidencing the skills you have learnt. So for example, a standard week for me (if there is one!) is that I go for an all-day course externally and learn new skills in order to meet the apprenticeship criteria. I then come back to ONS and use those skills on projects, etc., and then I would send the evidence of these skills through to Acorn who look after the apprenticeship and sign-off units. The evidence can be write-ups, recordings, group conversations, witness statements, presentations and a whole variety of things.
COB: Alongside these courses we have been working in teams to complete a project looking at one of the Sustainable Development Goals (SDGs) that interested us. This section of the apprenticeship is now coming to the end, and I believe that the next stage will be that we will be each shadowing a Data Scientist within the Data Campus, helping them with their current projects.
What benefits do you think you will you gain from completing an apprenticeship?
AF: For me, firstly I gain experience in working for ONS, and secondly, not only do I go away and learn skills, I actually have to physically use these skills and evidence that I understand them in order to gain the qualification. I've always been a "learn by doing" style of learner, so making mistakes and learning from them really embeds in my mind, which is why this style of learning is perfect for me.
COB: In my opinion, apprenticeships are a much more useful tool for learning than studying via a university course. As well as having other apprentices around for support, I also have the support of the whole Data Science Campus at ONS and from my assessor at Acorn. This means there is always someone to ask when unsure about something.
Would you encourage others to get involved?
AF: Absolutely! It's a real hands-on approach to learning, and really rewarding when you are able to put your skills into practise and see a result. I have only been on my apprenticeship since December and I cannot believe the progress I have made in areas that seemed daunting to me before.
COB: Yes! I have found the programme very insightful and I would definitely encourage others to apply!
If you would like to learn more about any of our apprenticeship opportunities and how you can get involved then please e-mail apprenticeships@ons.gov.uk