Data science capability for Africa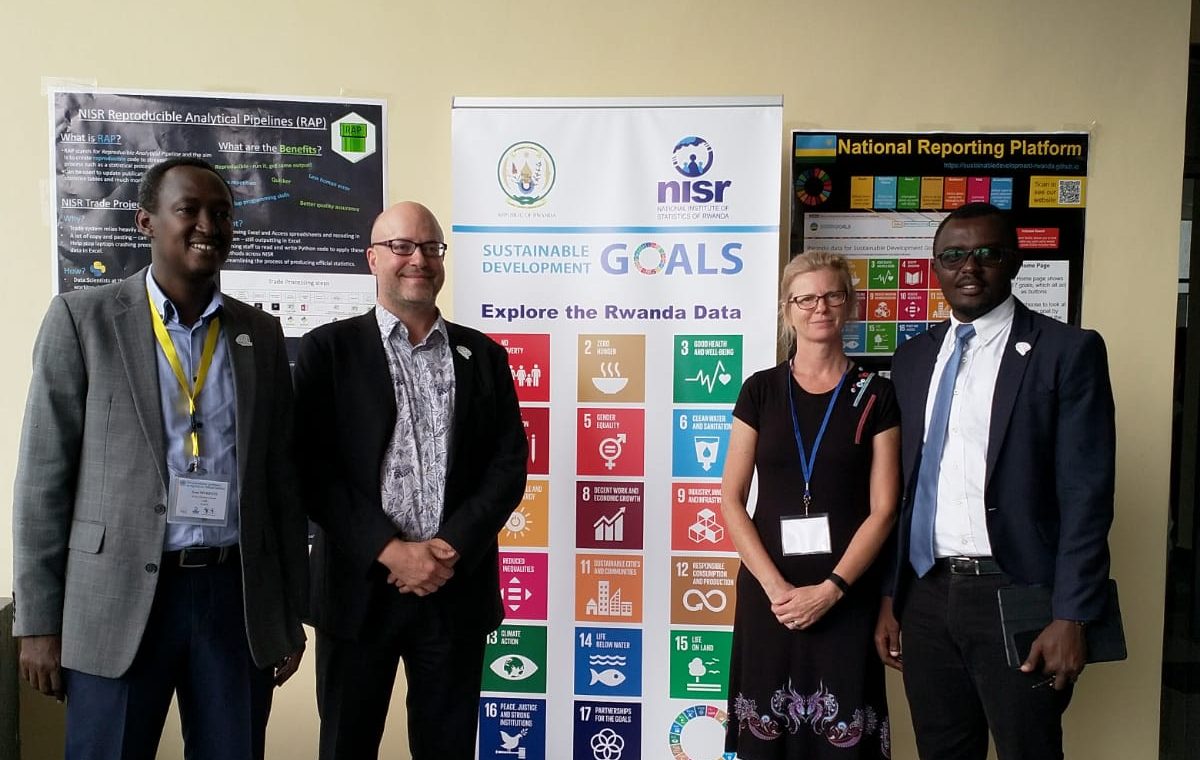 The Campus has a big focus on understanding the value of new data sources. For example, our work on economic indicators using big data sources provides decision makers with additional rapid information on the economy. Alongside this, we also help to build data science capacity across the UK and internationally, supporting colleagues in statistical organisations across the world to take advantage of new data and techniques in their work.
Which is why we're in Kigali this week along with colleagues from the UN Global Platform team and the Department for International Development, at the fifth UN International Conference on Big Data for Official Statistics, being hosted by our partners the National Institute of Statistics of Rwanda, (NISR).
NISR are leading the data revolution in Rwanda, with ambitious plans to develop data science capability, and lead the way for others. The fact that they are hosting this important event in their fantastic new data science campus is a testimony to their passion for data science and its potential to improve data for decision-making.
Through our successful partnership with NISR; ONS and the Data Science Campus have collaborated with them on all aspects of this vision: the legal and policy implications of sharing and using data safely, the IT requirements, capability building, and joint data science projects. The impact of this work is evident at the event: NISR presented their progress so far implementing Rwanda's Data Revolution Policy, results of some of our joint data science projects and communicated their exciting vision for the future to the vast range of international visitors.
The UN Global Working Group on Big Data are also here to showcase the UN Global Platform for Official Statistics as a collaborative environment to develop and test new data sources, methods and algorithms for the global statistical system. The Global Platform is supporting capacity building through a library of trusted training materials, methods and software applications. The platform reduces the infrastructure hurdle for all UN member states, especially developing countries, in accessing global data sets and state of the art tools and services.
Building the capability to take advantage of these tools and services is essential. Throughout this week, we are showcasing how we are developing data science skills across the UK Government and internationally through collaboration and partnership. Our Campus Faculty are helping others become self-sufficient in their data science expertise, and we continually support development through programmes such as the Master's in Data Analytics for Government, our seminar series and the Data Science Accelerator programme.
We are proud that the Campus, together with the ONS International Development team and through our new hub based at the Foreign, Commonwealth & Development Office (FCDO), are working with partner countries, and key international partners, to support them as they build relevant data science capability, to help tackle the challenges and maximise the opportunities of the data revolution, to improve better decisions and support better lives around the world.