Data Science Campus hosts Barclaycard for a knowledge sharing day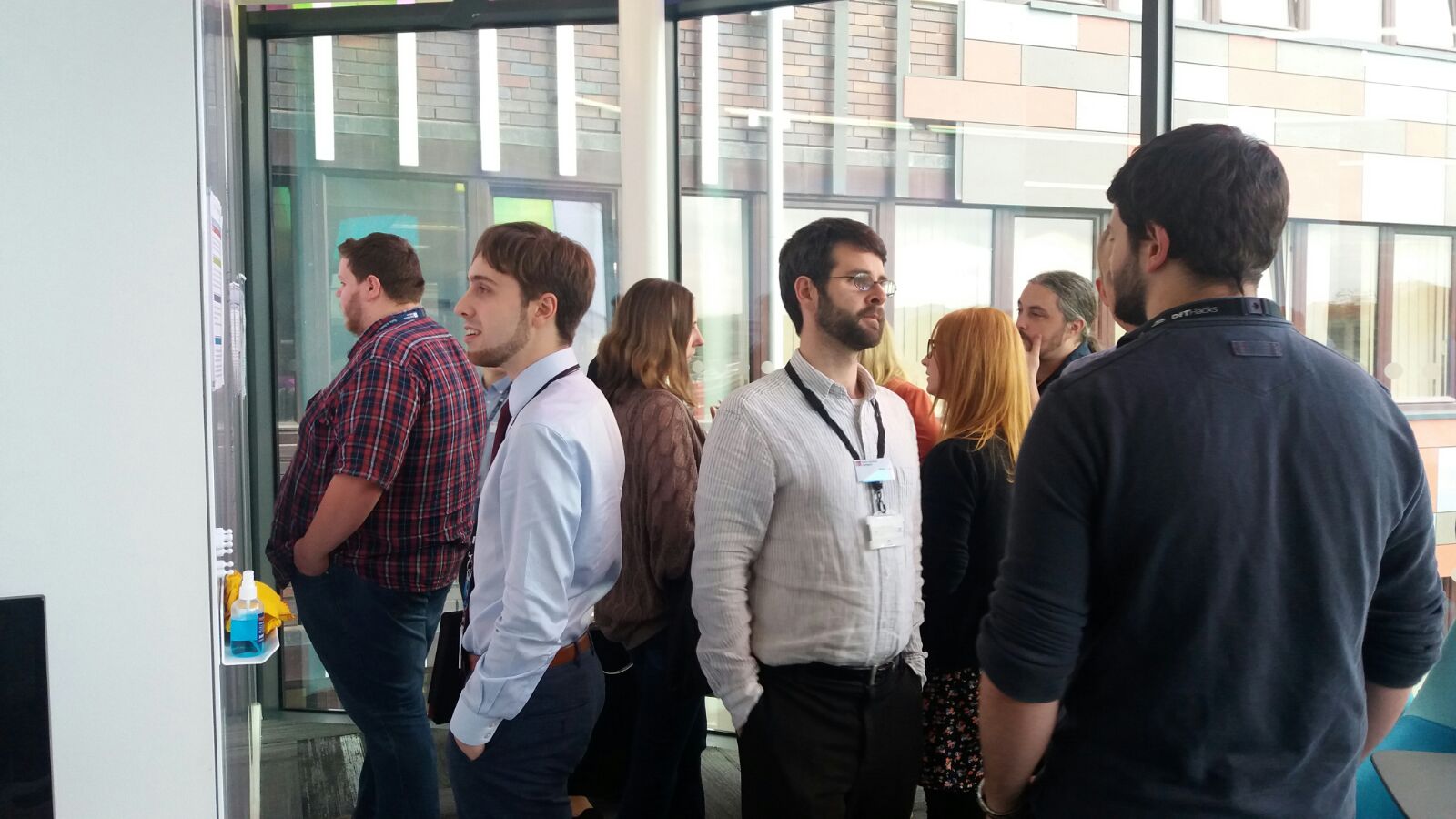 One of the Data Science Campus's (DSC) important aims is to facilitate the exchange of data science knowledge between government, industry and academic practitioners. One of our newest Campus apprentices, Lucy Gwilliam, shares their experiences of a knowledge sharing day with Barclaycard.
Following the publication of an early market engagement notice, a number of private sector organisations registered an interest in collaborating with us and many attended the Data Science Campus launch earlier this year, one of them being Barclaycard.
After signing a partnership agreement, various research and skills development opportunities were discussed with apprenticeships in data analytics high on the agenda. ONS has successfully recruited over 30 apprentices including the UK's first group in data analytics, so we thought it would be a great opportunity to bring apprentices from Barclaycard, ONS and other local government departments together for a knowledge sharing day.
As the day started, we all gathered for an introduction from Tom Smith (Managing Director of the Data Science Campus) in the lecture theatre. Also, Pam Davies (ONS Deputy Director of Knowledge, Learning and Capability) spoke to us about opportunities throughout ONS and the Civil Service. This was interesting for us as not only are we new to the Campus, but also to the Civil Service as a whole.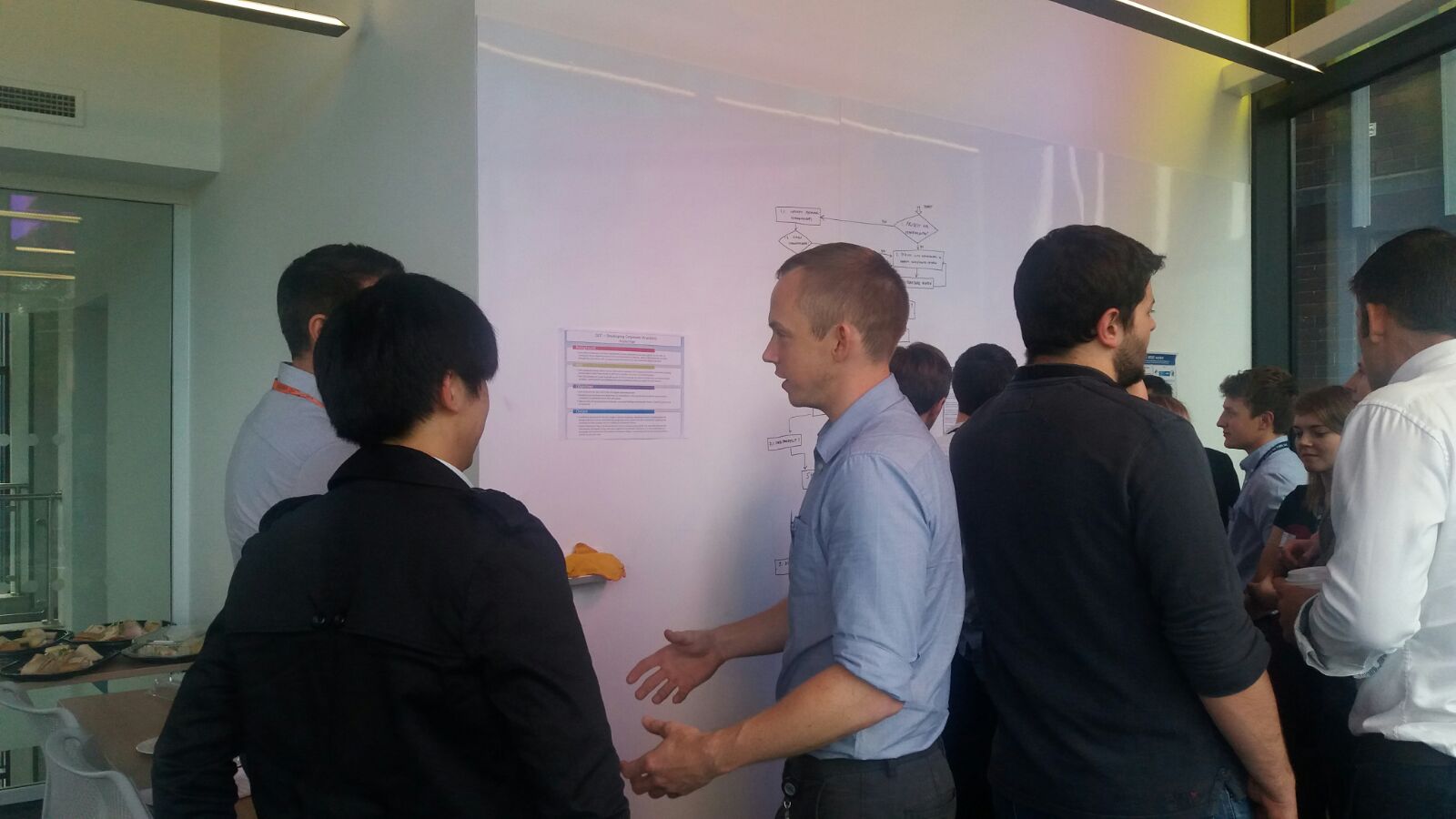 After the introduction we split the group into two groups for an icebreaker that we had prepared. This was a list of different questions and tasks to which we assigned different point values. At the end of the half hour we tallied up the points for each group and the two winning groups each received a box of chocolates to share.
There were four presentations across the day that we could choose from, which were:
Automated Balancing: applications in National Accounts, Joshua Abramsky, Economic Statistics
ONS Big Data Team: overview and focus on business data, Matt Greenaway, ONS Big Data Team
Classification of Financial Services Companies, Alex Noyvirt, Data Science Campus
Superfast estimates of gross domestic product (GDP), Andrew Sutton, Economic Statistics
I chose the ONS Big Data Team talk because it sounded the most interesting and the concepts seemed most applicable to the work I'd be doing; this was also the most popular. These presentations were also streamed on Skype.
During lunch, we had a chance to network with other apprentices and staff from other parts of ONS and Barclaycard. I found this part very useful as we had a chance to see what the other apprentices had been working on whilst also sharing what we had been working on.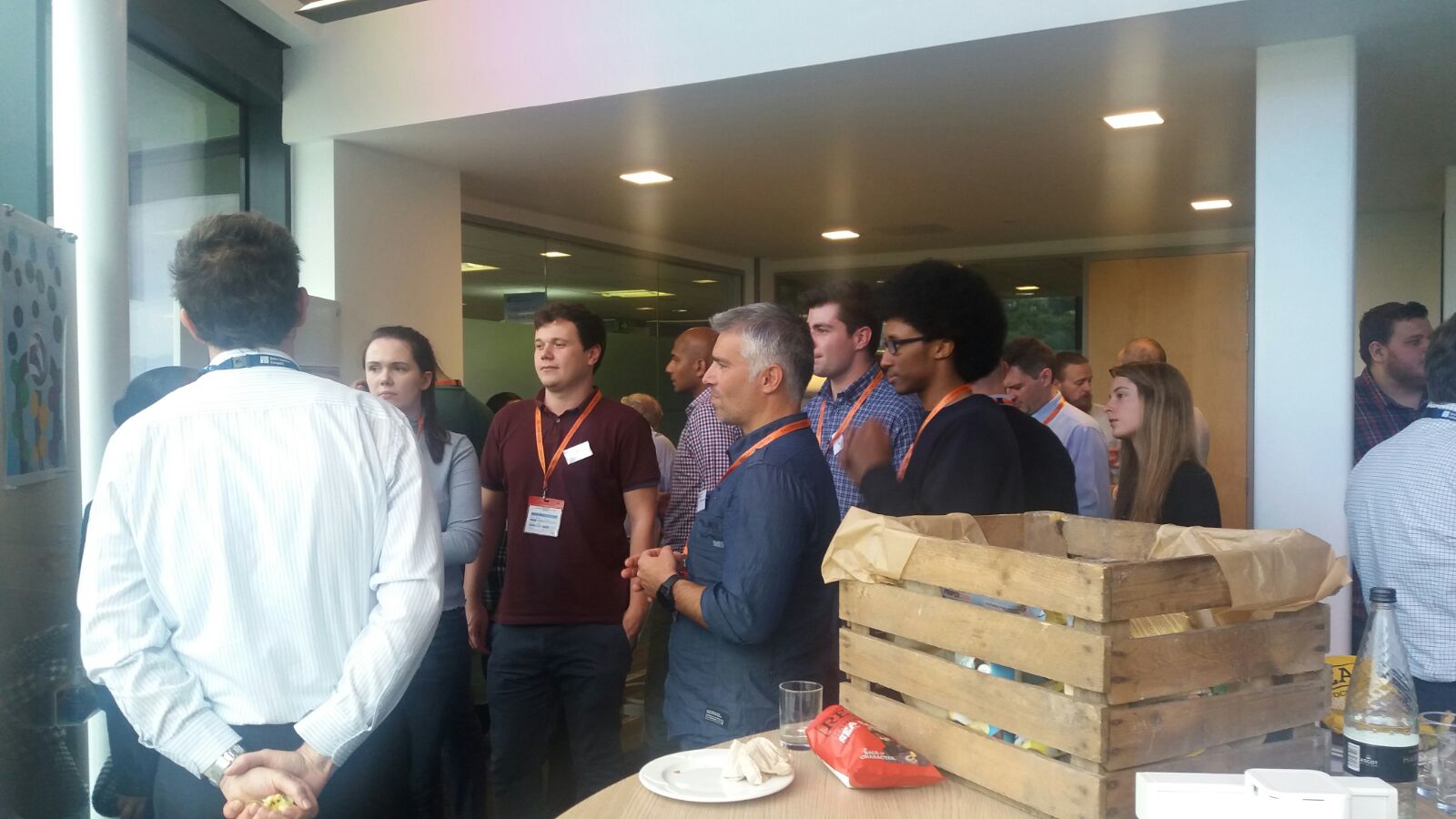 After lunch, the apprentices from all the organisations showcased their work at a poster presentation session and everyone else had a chance to go around and ask questions. This was really informative as it gave us a chance to see what other apprentices had been working on. I think the most interesting and exciting presentation for me was by one of the original Data Science Campus apprentices, Alexis Fernquest, as it showed what we could potentially be doing in a year's time.
We finished the day with a technical question and answers session in our lecture theatre. We had two-in house panellists, Data Scientists Lan Benedikt and Ioannis Tsalamanis, and Abhijit Patil and Will Tong from Barclaycard. Members of the event had a chance to ask the panellists technical questions, which resulted in some very interesting discussions about their working practices in both organisations, as well as some ethical issues associated with data science.
The day gave us an insight into the different uses of data science across the public and private sectors. The most noticeable were that projects carried out in the DSC are very public; they are open to public opinion and their end goal is to benefit the British public and for Parliament to make better informed decisions. However, Barclaycard use data to gain a deeper understanding of their customers and to provide a more tailored, personal and relevant service. We also enjoyed meeting counterparts in other areas of Barclaycard and ONS and sharing our work and experiences. The event was a great success with Barclaycard offering to run a knowledge sharing day in the New Year.
If you would like to collaborate with us on an existing or new project, or if you would like to know more about anything to do with Campus projects, then please get in touch. We'd love to hear from you.