Bringing the world to ONS: Working together on data science and big data
As part of the ONS Data Science Campus five-year celebrations we recently hosted a three-day event to advance international collaboration and celebrate the international impact of our work.
We welcomed guests from 26 national and international organisations at our offices in Newport, including partners from Rwanda, Brazil, Thailand, Lebanon, Jordan and Canada. Our partners brought a wide range of skills from the world of Big Data and official statistics ranging from chief technology officers and methodology leads to data scientists and national statisticians.
This wealth of knowledge and experience gave us a unique opportunity to learn about the data science journey each of the organisations had been on over the past five years. One of the highlights of the event was a panel discussion with senior leaders from Ghana, Ireland, UK and the Netherlands, sharing the lessons learned from their organisations' different experiences. Ronald Jansen, Assistant Director of the United Nations Statistics Division helped us understand how much progress official statistical organisations around the world have made come in building data capability.
Across the three days a series of sprints and workshops focused on projects involving the Campus, other National Statistical Organisations, and the UN. These covered several core themes including capability, technology and new methods and data sources and were run by groups that included the UNECE (United Nations Economic Commission for Europe) Blue Sky Thinking Network, the UN Regional Hubs, the ONS-UNECE Machine Learning group. As a result of the work in Newport, the UNECE (BSTN) is now moving forward with a new project on cloud use for official statistics. The four UN Regional Hubs are stepping up activities to share experiences with each other to accelerate their development.
Michael Reusens, Data Science Coordinator from Statistics Flanders, led the Machine Learning Group's web scraping data sprint, and commented: "The in-person sprint was extremely motivational for our group. It was really valuable to work side-by-side with colleagues in the room compared to working alone or purely online".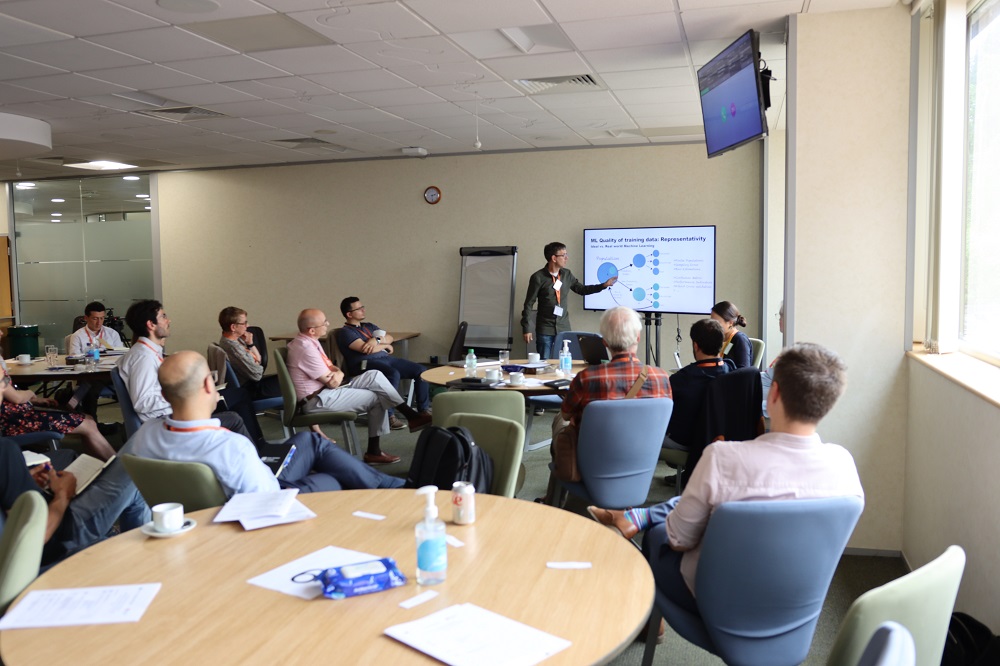 Other participants spoke about being able to meet people from so many different organisations and projects and of having those informal conversations that really help build connections and create new ideas.
The UN Regional Hubs delivered several outcomes. Ceri Regan, Data Science Campus, and UN TCCD Task Team on Training, Competencies and Capacity Development member commented: "We promoted the UN Regional Hubs, learned how they could support each other and leverage synergies, discussed potential partnerships and promoted the capability building tools already available to NSOs. The depth of discussion was noted throughout – this never happens virtually!"
The event produced a wide range of outcomes in the areas of building capability and innovating with new techniques and data sources. Data science capability experts from the Campus including our International Development Squad and UN TCCD held insightful discussions on how best to deliver data science training, globally, on mass, in an online virtual world. The UK and UN experts also identified opportunities for stronger partnerships.
"This is one of the first large-scale meetings ONS has hosted at its offices since the start of the pandemic," commented Hannah Rogers, one of the event organisers. "Preparations were significant and involved many ONS teams. It was great to see everything come together so well during the event itself."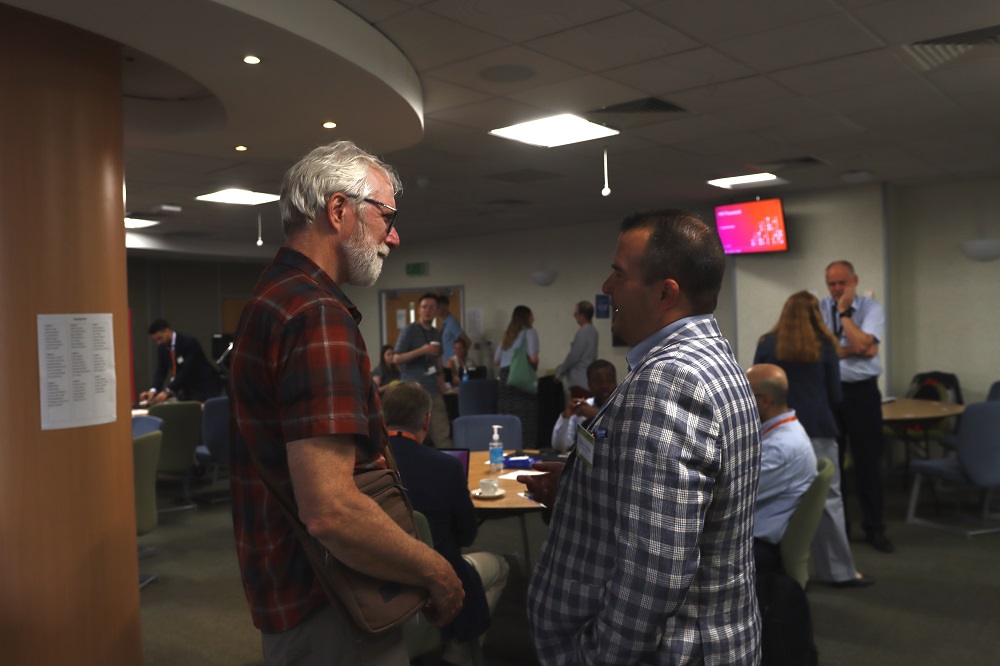 Many new connections were made, and existing relationships renewed. By expanding professional networks, the meeting has helped lay the ground for future collaboration and the generation of new ideas across the international statistical community.
We are proud to say that over the three days we cemented our reputation as a leader in international data science for official statistics, shaping the statistical agenda, leading collaboration on the most urgent statistical challenges, and promoting the UK as a world leader in data science for official statistics.