Are you ready for One Big Thing?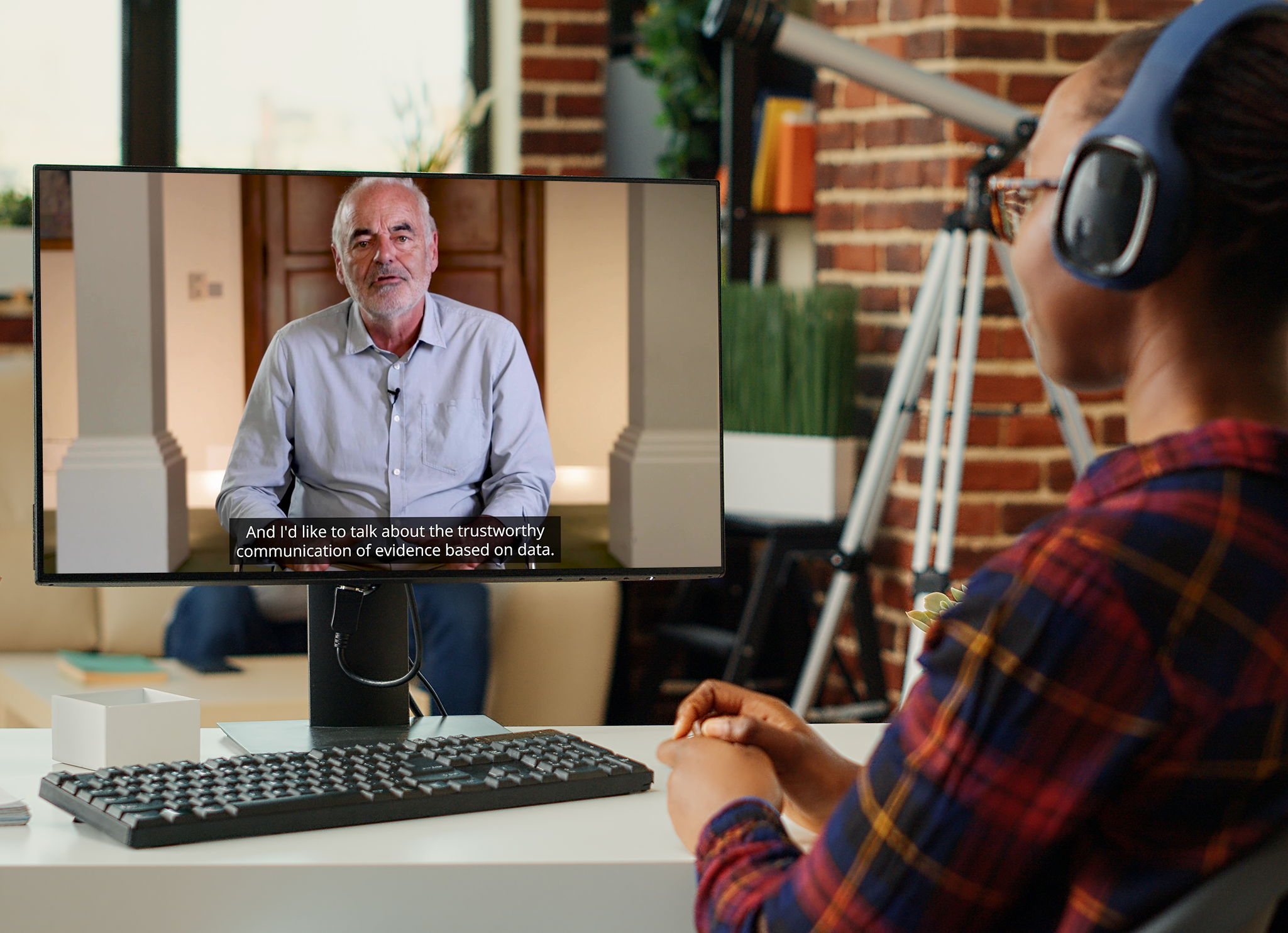 We are delighted to share that we are supporting Cabinet Office's new annual training initiative, One Big Thing. This year, the focus is on data upskilling! This is an exciting opportunity for all civil servants, no matter your current level of data proficiency, to complete at least 7 hours' worth of data training this autumn, between 4 September and 31 December.
A transformative training initiative
One Big Thing has an intended audience of around half a million civil servants of all skills levels. It is designed to equip civil servants with the skills they need to navigate the modern challenges of governance in line with the Modern Civil Service reform missions.
Building data literacy and data science skills is at the heart of what we do through our community, faculty, programmes and training initiatives, including our Data Science Graduate Programme, Data Science Accelerator, Master's in Data Analytics for Government (MDataGov) and Data Masterclass.
This is why we were thrilled to get involved in creating nine practitioner-level data training modules for One Big Thing this year. The modules cover a wide range of topics, including data ethics, data storytelling, data quality and much more. You can access these modules through your One Big Thing account from 4 September.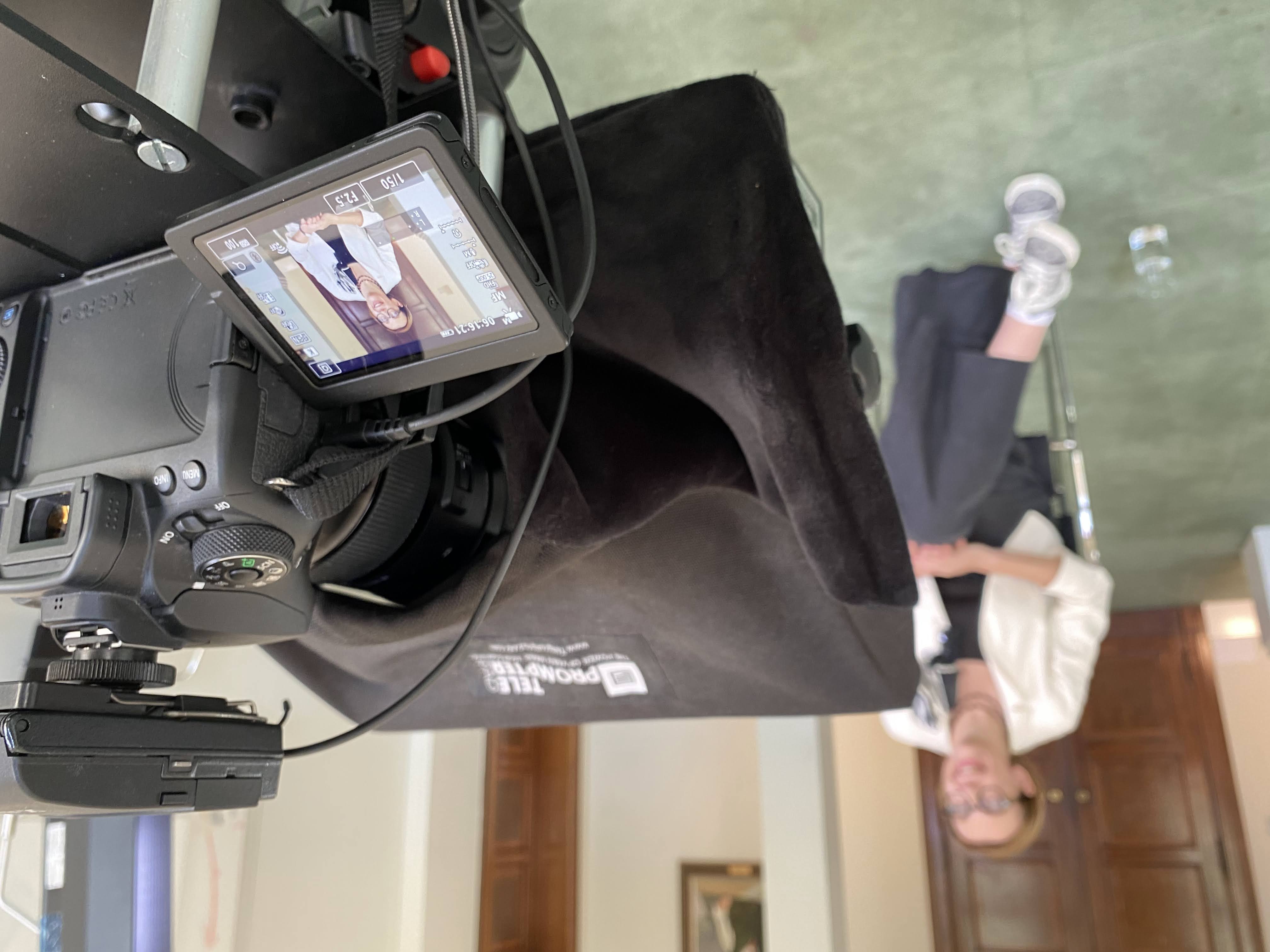 Anna Kwiatkowska, Deputy Director for Data Science at HM Revenue and Customs
The voices behind the modules
We couldn't have done this without the contributions of our brilliant speakers who have generously shared their time, insights and knowledge.
We start with Sir Ian Diamond, UK National Statistician, giving an overview of why data matters. Next, we explore the use of data in storytelling with Professor Jennifer Visser-Rogers, Head of Statistical Research at PHASTAR.
We move on to discussing the Code of Practice for Statistics with Ed Humpherson, Director General for Regulation at the Office for Statistics Regulation (OSR), followed by Sir David Spiegelhalter, Emeritus Professor of Statistics at University of Cambridge on how to become a data translator.
The next module focuses on data quality, with input from Government Data Quality Hub, leading to the topic of new frontiers in data with our very own Data Science Campus Director, Osama Rahman.
Anna Kwiatkowska, Deputy Director for Data Science at HM Revenue and Customs offers points to consider on Artificial Intelligence (AI) ethics. We end with Tom Smith, Chief Data Officer at the Department for Levelling Up Housing and Communities (DLUHC), sharing five important lessons from running data teams.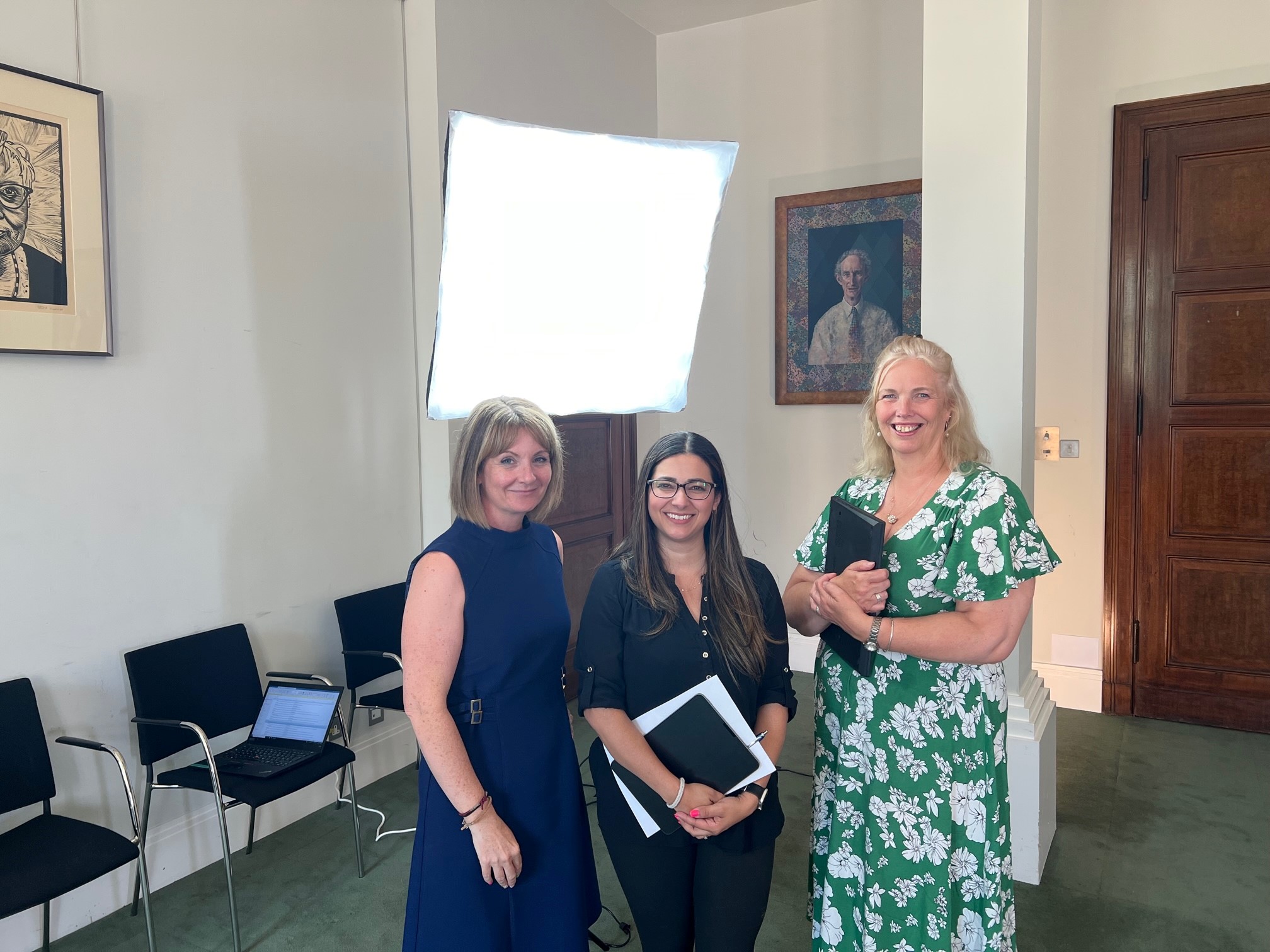 From left to right: Alison Watkins-Shanahan, Programme Manager at the ONS Data Science Campus, Ysis Gregory, Digital Content Officer at the ONS Data Science Campus, Alison Adams, Head of Capability at the ONS Data Science Campus.
Behind the scenes: creating engaging content
One of the most exciting aspects of this project was watching the modules' content come to life! This was One Big Project… and it took a huge amount of effort across many of our teams.
The idea was to make the modules as informative and as engaging as possible to a wide audience. With the help of our communications team, we put together a content strategy, which involved creating training videos alongside supplementary learning resources and case studies.
We quickly assembled a small group of in-house professional videographers and video editors. Within just two weeks, the team organised and conducted nine individual video shoots across various locations in the UK. The result is a series of high-quality, engaging videos, packed with useful information, featuring prominent speakers from the data and statistical communities.
These modules will not only benefit civil servants during the One Big Thing initiative, but will also be used to update our popular Data Masterclass later in the year. The current version of the Data Masterclass has already reached over 10,000 people, mostly senior civil servants, and this update aims to widen its reach even further.
Radical, ambitious, inclusive and sustainable
The ONS core principles – radical, ambitious, inclusive and sustainable – underpin everything we do. Here is how our involvement in the One Big Thing initiative aligns with these principles:
Radical: an opportunity to innovate and collaborate, using data for the public good by upskilling all civil servants through data training.
Ambitious: anticipating the developing data needs of civil servants and reaching the widest possible audience.
Inclusive: ensuring that all civil servants from any level of expertise can be a part of this training initiative, with awareness, working and practitioner levels available.
Sustainable: delivering value for money by repurposing our content to update our ongoing Data Masterclass training offer.
Join the initiative
From September, civil servants will have access to the new 90-minute training programme. There will also be additional learning opportunities, such as events, conversations and a central list of existing learning and training resources.
Learning will be available at a range of levels, providing an exciting opportunity for us all to upskill, regardless of our current level of expertise.
If you're a civil servant, mark your calendar for 4 September and explore these training modules on your One Big Thing account.  Share your thoughts and feedback via email to help us improve the content.
Finally, remember, One Big Thing is an opportunity for all civil servants to take shared action to meet the government's vision of a more skilled, innovative, and ambitious Civil Service, equipped for the future.