Data Masterclass for Senior Leaders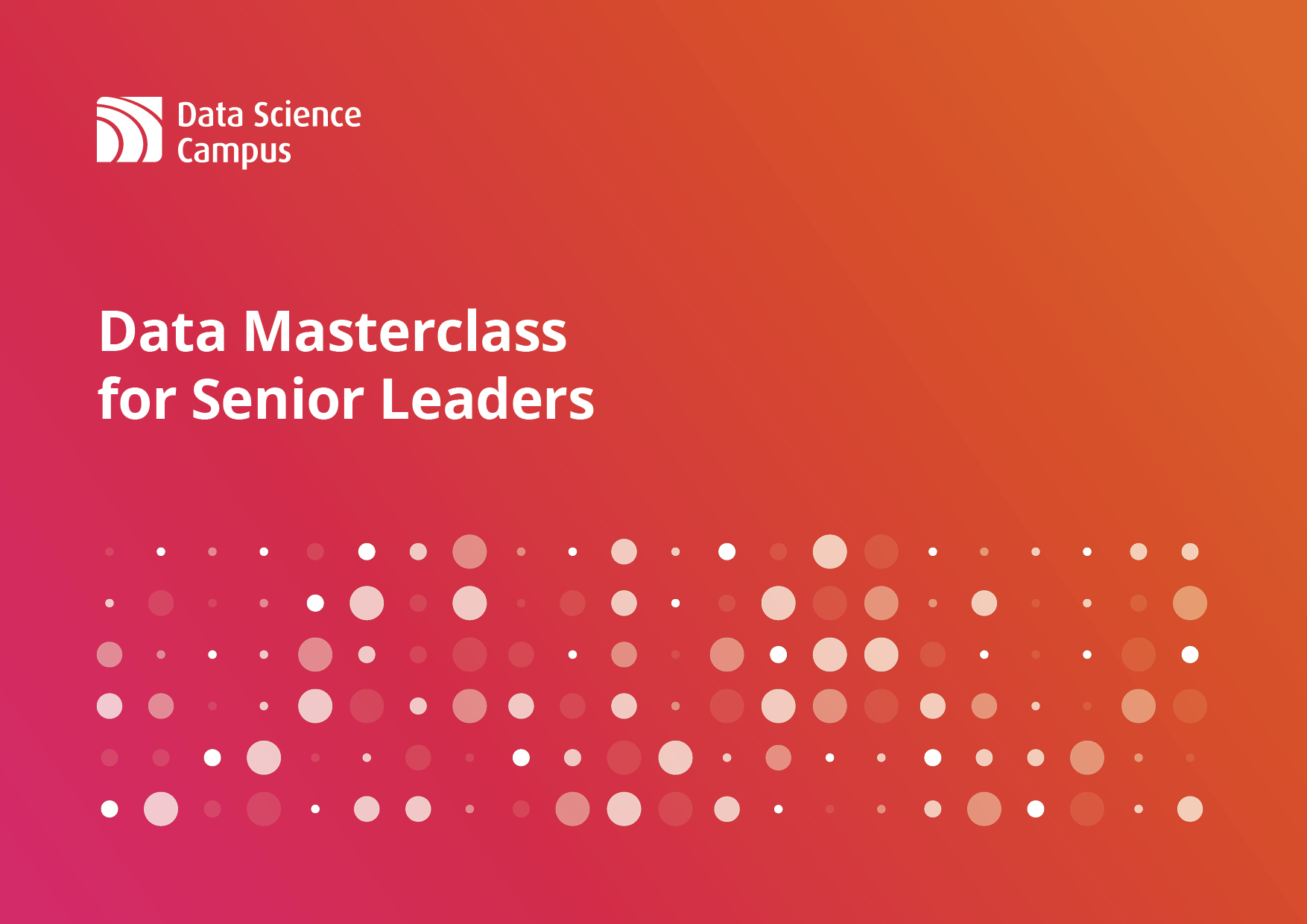 In his 2020 Ditchley lecture, the Rt Hon Michael Gove stated: "it is imperative that we learn the hugely valuable lessons that lie buried in our data". He committed to ensuring government has the skills to make better use of data. ​
The Data Masterclass addresses this challenge by building data literacy in senior leaders across the UK government, Devolved Administrations and wider public sector.
The Data Masterclass is delivered by the ONS Data Science Campus in partnership with the 10 Downing Street Data Science Team. It runs asynchronously over six to ten hours for three weeks, and fits in with busy schedules.
The course features a series of 10 keynote talks delivered by world-leading experts in an accessible and engaging format. They include Dr Hannah Fry, Sir David Spiegelhalter, Sir Ian Diamond and Azeem Azhar. These are supported by some brilliant case studies from around the Civil Service, and other supplementary materials to support learning and encourage cross-department discussion on these important topics. On completion, senior leaders will have gained the skills to create and support a data culture in their organisation and understand how they can:
use data to improve the way they make decisions
craft policy based on evidence
communicate compelling narratives
identify opportunities to apply cutting edge data science techniques
The Data Masterclass is available to UK and Devolved Government departments and public sector organisations to deliver to their senior leaders (Senior Civil Service or equivalent). We provide a toolkit with guidance on how to promote the programme and sign up participants. Organisations will assign a member of their analytical team as their 'Masterclass Champion' who will initiate and facilitate the discussion on the course.
More information is available in our Data Masterclass brochure and blog post. If you would like to adopt the Data Masterclass in your organisation, please complete the expression of interest form or contact the team. We will be in touch to discuss how you can best deliver the Data Masterclass in your organisation.