Economic Data Science Seminar Series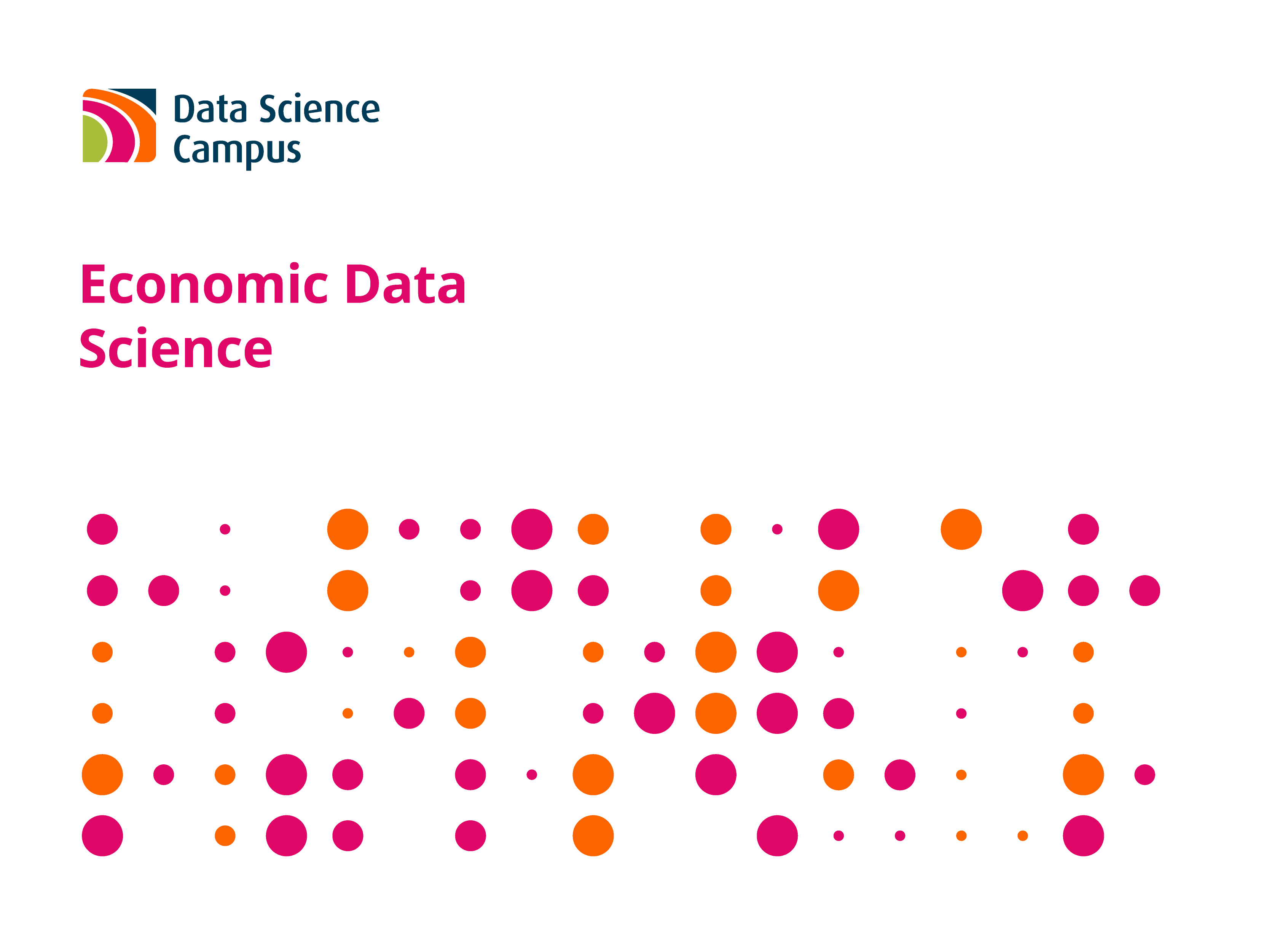 The Office for National Statistics (ONS) Data Science Campus, the Alan Turing Institute, and the Financial Conduct Authority (FCA) are relaunching the economic data science seminar series online.
The series brings together economists and data scientists to showcase work and explore the potential for future development in this discipline.
The intended audience for these seminars includes both policymakers and academics. The seminars will be overseen by a group of seminar partners made up of representatives of key stakeholder organisations.
---
Upcoming seminars
| | | | | |
| --- | --- | --- | --- | --- |
| Date and time | Session title | Speaker | Venue | Registration |
| TBC | N/A | TBC | Online | on eventbrite |
Recent seminars
Watch our latest seminar by Daniel Arribas-Bel on Making it easy for regional scientists to consider (urban) form & function
You can watch all of our seminars below in our film showcase
Background
Economic data science is a fledgling discipline. Applying the tools and techniques of data science to economic challenges offers rich new opportunities for measuring and understanding the economy.
One important challenge in realising the full benefits of the synthesis of data science and economics is in bringing economists and data scientists together to explore the collaborative opportunities.
The economic data science series has four objectives:
to promote economic data science as a discipline
to link researchers across institutions and disciplines and bring together the academic and policy communities
to demonstrate cutting-edge applications of data science to economic questions to an audience of economists, data scientists and economic data scientists
to provide a forum for addressing challenges in current work.