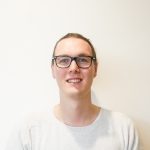 Graduate Data Scientist
Ryan joined the Campus in October 2019. He has a BSc in Physical Earth Science from Swansea University, where he developed a keen interest in Geographical Information Systems (GIS) studying temporal vegetation dynamics and species loss.
Ryan worked with the Department for Environment, Food and Rural Affairs (DEFRA), mapping agricultural land use change across England before joining the ONS in 2018. As part of the UK Trade team, Ryan developed Python pipelines and completed a Welsh Government funded Data Analytics apprenticeship.
Outside of work Ryan has a keen interest in macroeconomics and crypto currencies.