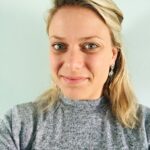 Head of Faculty
Penny joined the Data Science Campus in September 2021 as Head of Faculty.
Before joining the Campus, she was a Senior Lecturer in Mathematics and Data Science at the University of South Wales and was the academic lead for the award-winning Welsh Data Science Graduate programmes. She has a wealth of experience in course development, curriculum design and stakeholder management.
Penny has a PhD in Mathematics and a BSc in Mathematics, Operational Research and Statistics from Cardiff University. She is a Fellow of The Higher Education Academy and holds a Post Graduate Certificate in Developing Professional Practice in Higher Education.
Penny has a passion for promoting women in STEM and actively engages in several initiatives and events in support of this.
In her free time Penny keeps very active, she is part of a netball club and partakes in multiple sports and activities.