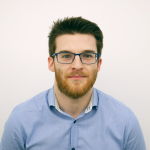 Data Science Training Associate
Mike is a Data Science Training Associate who joined the Campus in January 2019.
He graduated from the University of Exeter with a Masters degree in Physics, before moving into industry as a research scientist, working on everything from full stack development to laser physics, with a heavy emphasis on data analysis.
He then joined the Office for National Statistics working within economic statistics, performing development and analysis with distributed systems before moving to the Campus.
Mike is currently completing MDataGov modules with Oxford Brookes to continue to develop both his data science knowledge, and knowledge of statistics within wider government. He is keen to propagate data science skills and best practice to wider government.
When not delivering content for the ONS, he can be found climbing, playing boardgames, or completing escape-rooms.