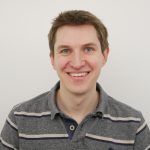 Senior Data Scientist
Jeremy joined the Campus as a Senior Data Scientist in July 2018.
Prior to that he worked as an economist at the Bank of England providing analysis for the Monetary Policy Committee. He has worked on a range of topics including GDP forecasting, trade, household debt and inflation expectations. During his time at the Bank of England he built experience in survey design, data visualisation and data science techniques.
He is interested in building and analysing large and innovative datasets to generate new insights which support policy makers in their decisions. He holds a BSc and MSc in Economics from Warwick University and University College London respectively. He has also been involved in projects with the Economics Statistics Centre of Excellence.
Outside of work he is involved in a local church and enjoys playing 5-a-side football and tennis.