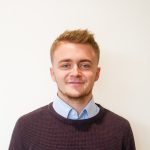 Graduate Data Scientist
Harry joined the Campus in September 2019 as part of the Graduate Data Science programme. He graduated from Bath University in 2018 with a BSc in Sports Performance, having completed a thesis on the impacts of bio-banding for maturation in youth football.
Harry pursued an MSc in Data Science at University of Sheffield, after recognising his interest in data and its growing importance. While in Sheffield, he also worked at Opta, specialising in the analysis of Malaysian, Swedish and English Championship football for betting and media companies.
Harry is looking forward to working on a wide range of projects here at the Campus and further exploring the world of data science.