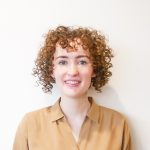 Graduate Data Scientist
Harriet joined the Data Science Campus in September 2019. She participated in the 'Data Science for Social Good' Summer programme held at Imperial College, London, where she built a model to help prioritise patients for preventative care in Memphis, TN. She has a background in Customer Analytics and Data Science, working for Sainsbury's and then dunnhumby.
Harriet is interested in how we can use data to improve local public services. She holds a degree in Human, Social and Political Sciences from Cambridge University and supports Charlton Athletic, but has a soft spot for Fort William FC. She also enjoys singing and going for muddy walks.