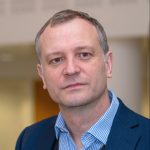 Lead Data Scientist
Alistair joined the Campus in June 2018 and leads data science projects related to geospatial techniques and data sources, or to public and social policy.
He joined the Civil Service in 2009 and worked in several government departments and agencies on areas such analysis and reporting of court performance, area-based targeting of education policy, local economic growth, and housing.
Alistair is also one of the deputy heads of Geography for the Geography Profession within the Government Science and Engineering (GSE) profession, leading work around professional standards, guidance, and tools. Prior to government he had an academic career in Geographic Information Science at the Universities of Edinburgh and Zurich, with interests in generalisation of geographic information using multi-agent systems, location-based services, analysis of place through natural language processing of geographic texts.