One year of the Data Masterclass for Senior Leaders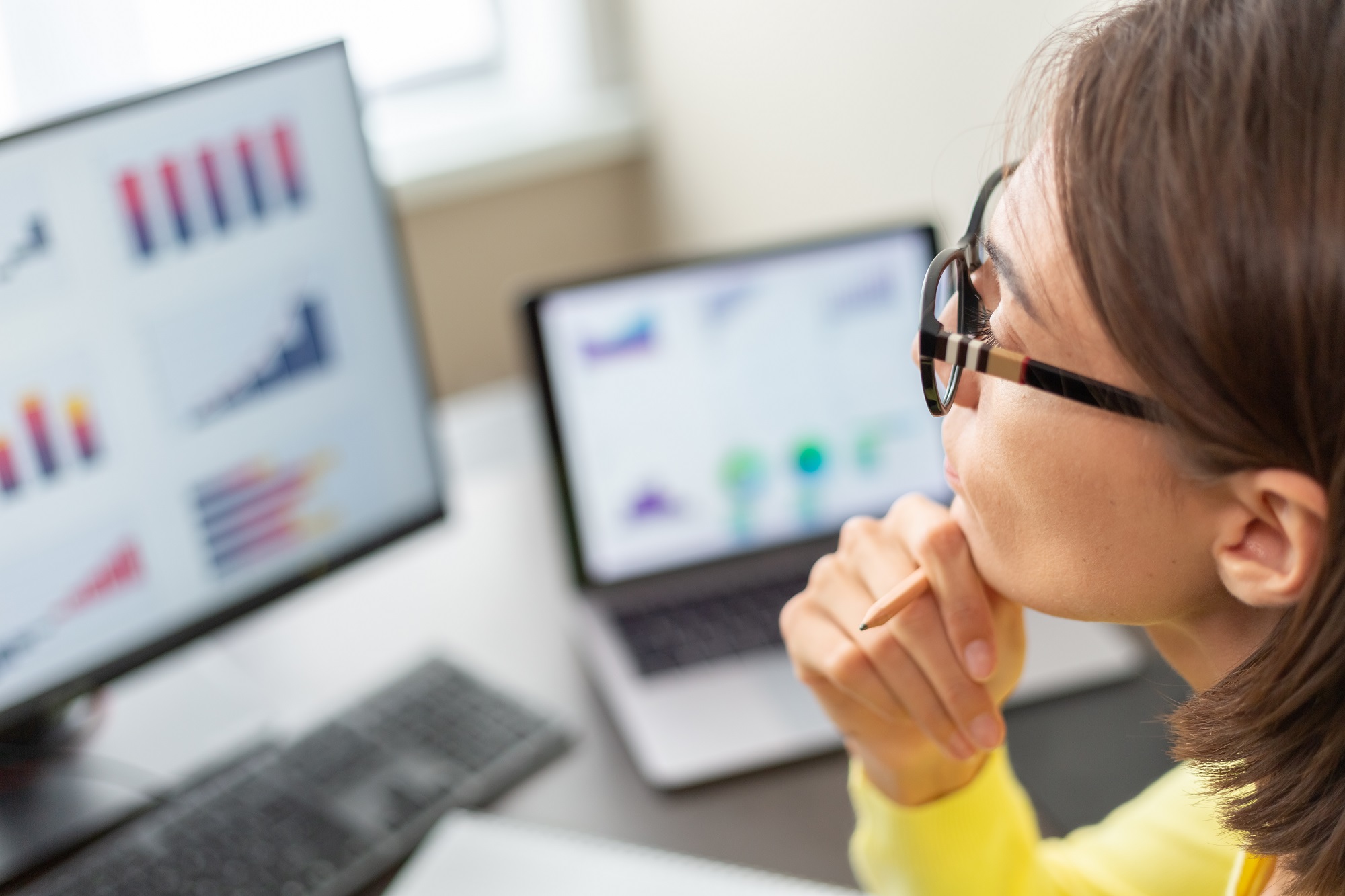 It has been one year since the creation of the Data Masterclass for Senior Leaders, and participation in the programme has far exceeded expectations. Over 3,000 learners are now enrolled on the course, including Senior Civil Servants (SCS) and leadership programme participants from the Fast Stream, Future Leaders Scheme and more. Not only this, but the Masterclass' completion rate is 26%, which is double the industry standard median for online courses of 12.6%, according to the Open University.
So, what is the Data Masterclass, and why is it in such great demand?
The Data Masterclass for Senior Leaders is an innovative online course created in 2020 by the Data Science Team at 10 Downing Street. To create the course, they worked with many different government departments, including the Data Science Campus at the Office for National Statistics. After a successful pilot, we took over the running of the programme, and are overseeing its roll out, with an aim to reach all senior leaders in the UK Government and public sector.
The Data Masterclass is an innovative approach to improving data and analytical literacy in senior public-sector leaders. It is designed to help them create and champion a data culture in their organisation. The goal is to improve decision-making and drive better services for citizens across the UK public sector. The course is built around 10 keynote talks delivered by world-leading experts in data and analysis, including National Statistician Sir Ian Diamond, BBC presenter and Associate Professor of Mathematics at University College London Dr Hannah Fry, DeepMind Director of Robotics Research Dr Raia Hadsell, and Campus Managing Director Tom Smith. These keynote presentations are supported by engaging case studies and quizzes.
The course is structured around three modules:
data-driven decision-making and policymaking
communicating compelling narratives through data
data science and new frontiers
Each module equips senior leaders in best practice and the power of using data. In addition, the learning platform's functionality is used to create communities for an exchange of ideas and experiences quite unlike anything previously available.
The course has been rolled out on a departmental basis, and participating organisations allocate a 'champion' to recruit learners and create engagement around the course.
All government departments have been approached and, so far, the programme has:
28 cohorts of learners from 26 different departments
over 2,000 Senior Civil Servants including Permanent Secretaries signed up, which was our enrolment goal for the first year
over 3,300 total learners on the course, including leadership programme participants
included participants from leadership programmes such as the Fast Stream and the Future Leaders Scheme
a completion rate of 26%, which is higher than the industry standard of 12.6%, as measured by the Open University
Feedback from organisations and individuals on the impact of the programme has been very positive.
---
Anna Kwiatkowska, Head of Data Science for HM Revenue and Customs (HMRC):
"I wholeheartedly endorse the Data Masterclass. Over 130 of HMRC's SCS signed up, and we received overwhelmingly positive feedback. Many reported having started applying their learning in their day-to-day role, including bringing business problems to explore yet another data-driven opportunity; the vast majority recommended it to their wider teams. The demand means we are about to embark on another cohort of learners to support the wider HMRC and HM Government agenda of growing data expertise and data-driven decision-making both in policy and operations. The Data Masterclass is a game changer".
---
Sian MacLeod, Her Majesty's Ambassador to Serbia:
"This is leaps ahead of any other HM Government online training I've done; I feel I've learnt something rather than ticked a box".
---
Demand for the programme continues to increase with government departments asking for additional cohorts as the interest grows in their organisations. Feedback is exceptional, with leaders highlighting how the scheme has improved their understanding and use of data.
---
In the Foreign, Commonwealth and Development Office (FCDO):
"the Data Masterclass has given the [Data-Driven Diplomacy and Development] work a significant early boost". The Data Masterclass has also sparked exciting new collaborations. High Commissioner Harriet Cross says, "outcomes [have been] further engagement with [our] Behavioural Insights team […] to inform policy, improve public services and tackle gender-based violence issues".
---
As the Masterclass enters its second year, we will work with organisations to gain more insights on the impact of the programme to inform its continuous improvement and application. We will also extend the reach of the programme to ensure that all public-sector leaders have the skills to drive data cultures to deliver better outcomes for citizens.
How to get involved
Do you want to improve data literacy and decision-making in your organisation? You can email data.masterclass@ons.gov.uk to find out how your organisation can embrace the power of data to improve decision-making for the public good.