Join the Accelerator movement in 2023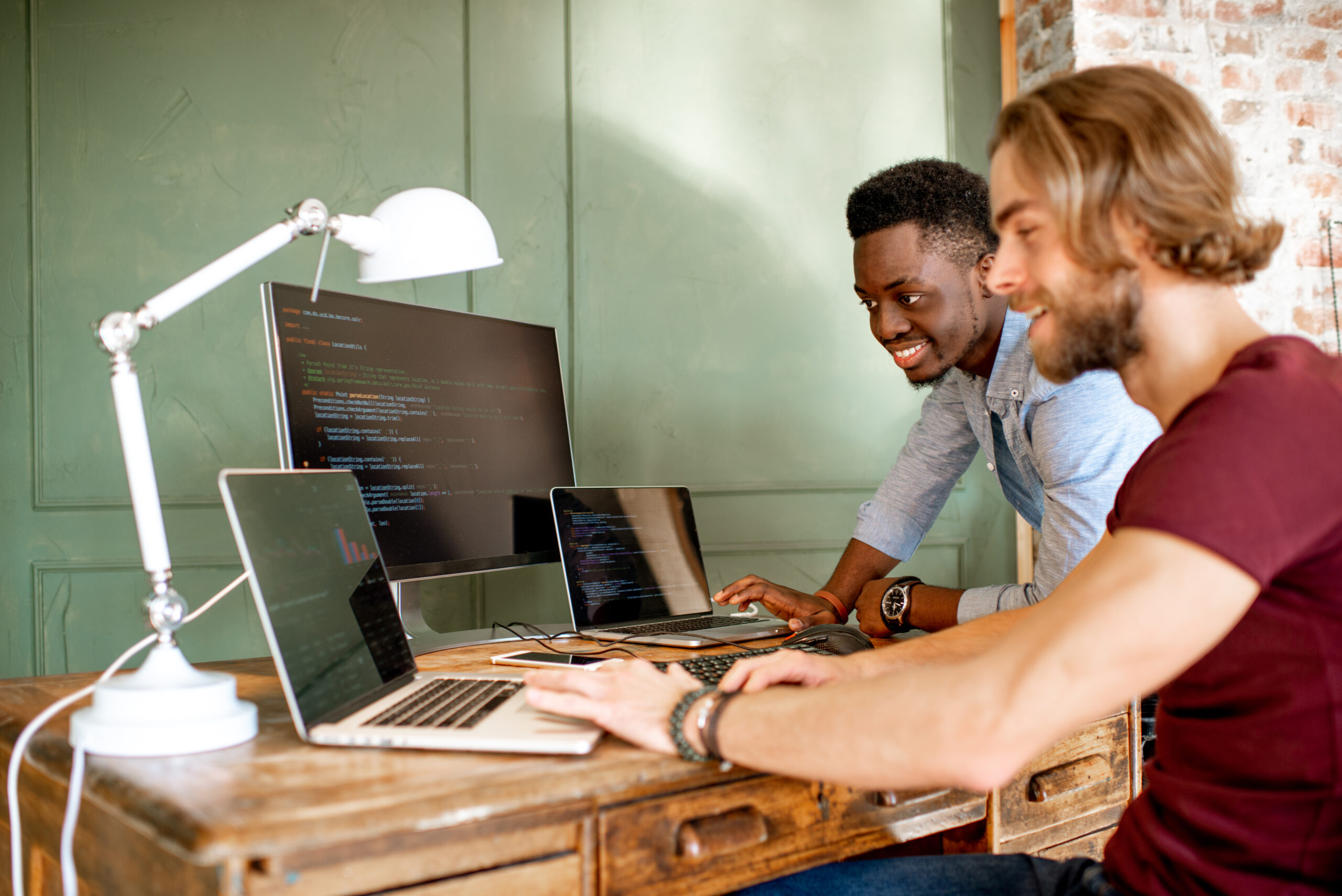 Are you a public sector analyst looking for a way into data science? Or maybe you would like to develop your data visualisation skills? If so, the Accelerator programme could be just what you are looking for.
This well-established mentoring programme has now helped more than 350 participants to learn new data science skills, while over 100 different organisations have benefitted from the support their employees have received.
Important dates
Applications
We are excited to announce that applications for both the Data Science and Data Visualisation Accelerator programmes will be open from Monday 9 January until Thursday 2 February 2023. Both programmes will run concurrently for 12 weeks from Thursday 13 April until Thursday 29 June 2023.
Project clinics
If you are interested in applying but are not sure if this programme is right for you, or if you have other questions, you can attend one of our project clinics on Wednesday 21 December 2022 or Monday 16 January 2023.
Deciding if the Accelerator is for you
The Accelerator is an entry-level programme for analysts, currently employed in the public sector, to develop their data science and/or data visualisation skills. It is not suitable for those who already have data science experience.
This is a 12-week programme where participants work one day a week on a data science or data visualisation project (of their own choice) with the support of an experienced mentor. There will be an opportunity to experiment with different tools, techniques and open-source software.
The Accelerator is delivered remotely by the Office for National Statistics (ONS). Some of the benefits associated with the programme are:
learning new skills and techniques
connecting with other participants and networking
gaining new career prospects
embedding data science skills in your organisation
What you will need to apply
Applicants will need the support of their line manager, have a work-related (though not business-critical) project proposal and be able to confirm availability of all necessary data. You will also need to commit to spending one day a week for three months working on your project.
Some coding experience would be beneficial, however successful applicants will receive access to online courses to help with this.
Previous participants' testimonials
Read what some participants from previous Accelerator cohorts have to say about the programme and how knowledge of data science and data visualisation helped them in their career.
Anthony Foster, HM Revenue and Customs (HMRC)
"I found the Accelerator hugely beneficial. I had a highly skilled mentor who helped me work through the project in logical steps, and suggested resources to explore. I enjoyed the protected on-time learning and applying that knowledge directly to the problem. I'd highly recommend the programme to anyone that is passionate about analytics and is looking for a first step into understanding data science."
Sonja Jutte, Transport for London (TfL)
"Loved the programme. It helped with my project, and I am doing more technical data science modelling and predicting off the back of it. My data related to London underground trains. I loved my project and it is still part of my day job, having evolved further."
Zhong Zhang, Natural Resources Wales
"My project was to develop a river flow dashboard using R Shiny to show historical and live flow and reveal the hidden long-term trend and pattern of data…which links with flooding and drought. I have learnt a lot about how to use R Shiny to develop a dashboard with the help from my experienced mentor. I feel that I have the knowledge and skills in R Shiny to develop any dashboard. I do encourage my colleagues and other people to apply for it."
Learning programme
Successful applicants will be given access to the ONS Learning Hub platform. This will provide analytical and data science courses to support participants with their project work. Courses are provided by the Analysis Function and the ONS Data Science Campus.
How do I apply?
You can find more information on how to apply on our our Accelerator page. Applications for the next cohort of both programmes will be open from Monday 9 January to Thursday 2 February 2023.
Before applying, please ensure you have approval from your line manager and a senior manager or head of profession in your organisation.
Where you can find more information
If you are interested in applying but are not sure if this programme is right for you, or if you have other questions, you can attend one of our project clinics on Wednesday 21 December 2022 or Monday 16 January 2023.
These sessions will be hosted by the programme delivery team and a panel of experienced mentors. They will include an overview of the two Accelerator programmes, and they will help with general guidance and answers to questions about:
what the programme involves
what makes a good project
how to write a good proposal
If you have any more questions regarding the Data Science or Data Visualisation Accelerator, please email Data.Science.Accelerator@ons.gov.uk.