Government Data Science Festival 2022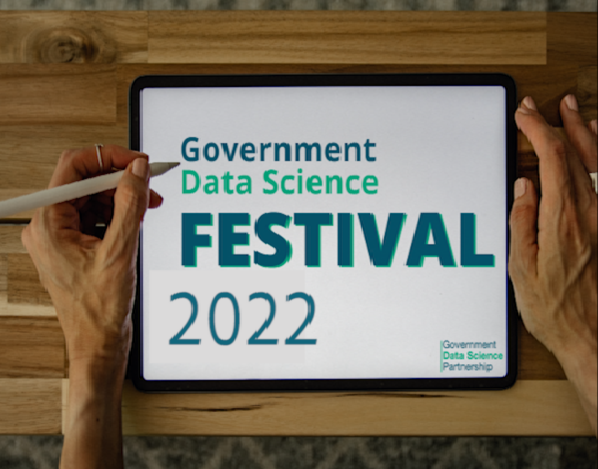 The Government Data Science Festival 2022 is a space for the government and UK public sector data science community, and colleagues in the academic sector, to come together to learn, discover, share and connect.
Date and venue
Date: 27 April to 11 May 2022.
Format: Virtual, with some in-person networking (if COVID-19 measures allow).
Theme
We invite you to be at the centre of the dialogue about the power of data science for public good in our changing world.
In 2022, the Festival will put a spotlight on 'The Future of Data Science for Public Good', exploring the core themes of:
Foundations for the Future
How we do data science, from cutting edge methods, tools and techniques, building data science in organisations, projects and pipelines, the challenge of operationalising, and more…
Future Impact
The issues, challenges and questions that will impact society; how we evaluate and measure the impact of our work; ethical considerations in data science.
Your Future
Developing your skills and career in data science.
The Festival is brought to you by the Government Data Science Partnership, a partnership between the Data Science Campus of the Office for National Statistics (ONS), the Central Digital and Data Office (CDDO), the Analysis Function and the Government Office for Science (GO-Science).
The data science community includes data scientists, analysts and a range of professions who enable the delivery of data science in UK government and the public sector.
Latest news
21 January 2022
Call for session proposals deadline extended
We've extended the call for session proposals to Friday 28 January!
We are inviting members of the data science community and academic sector, to submit a session proposal on one of the following topics:
The 'data science capable' organisation
AI in government/public sector
What it means to be 'good'
Communication in data science
Health
Climate
Transport
Geospatial
Local government
Working internationally
Skills and careers
You are welcome to submit more than one proposal.
For more information and to submit a proposal, please use the Call For Submissions form.