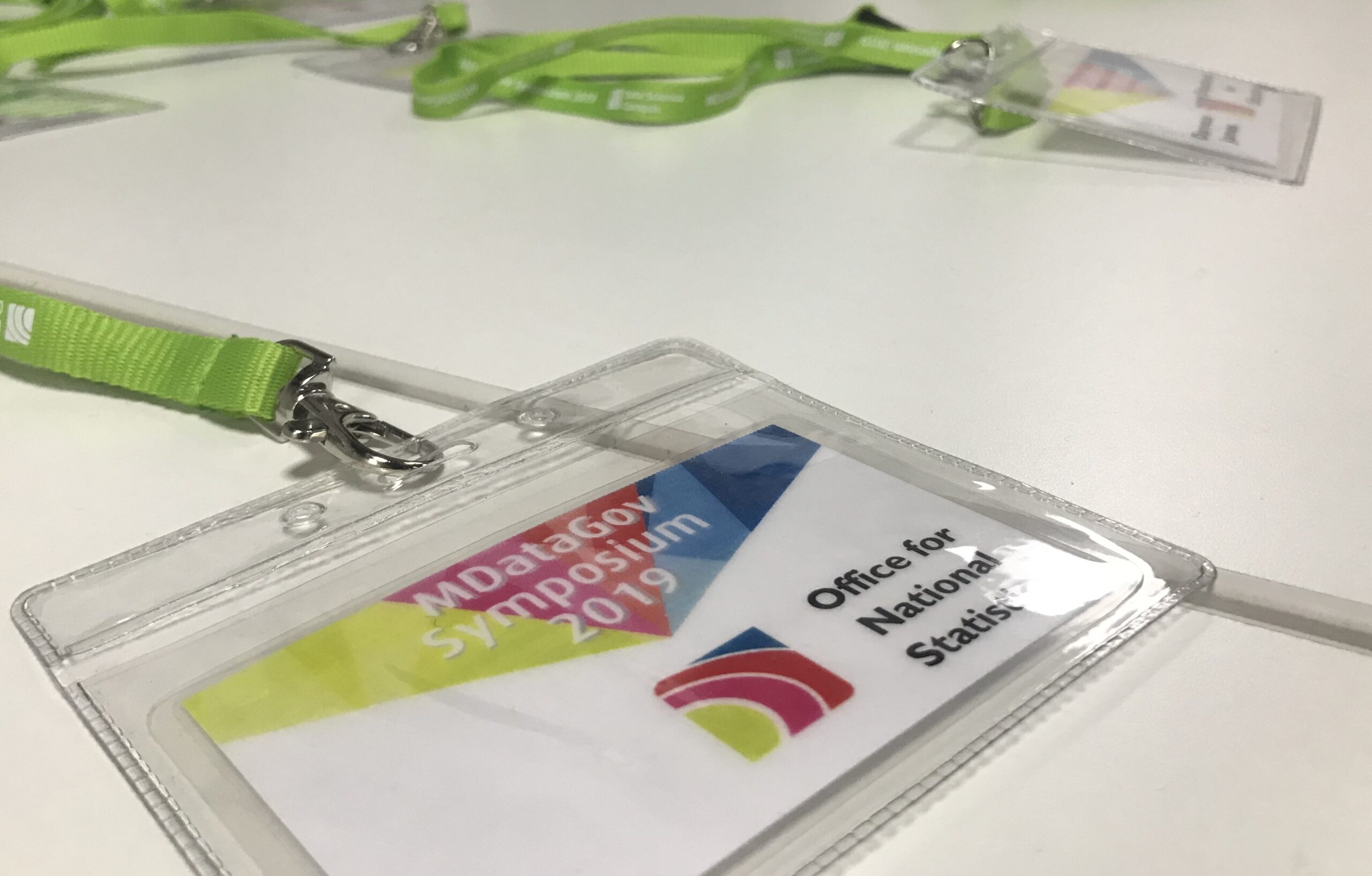 Education, learning and development are at the heart of The Campus's aims. In 2018, 32 students registered on the Masters in Data Analytics for Government (MDataGov) which is a collaborative project between the Data Science Campus, ONS Learning Academy and academic partners across the UK.
MDataGov students engage in a wide variety of data science and analytics projects, utilising tools like distributed computing platforms, natural language processing, machine learning and advanced statistical modelling.
To mark the two-year anniversary of the Data Science Campus, staff and current and former MDataGov students attended the second annual MDataGov symposium in Manchester to look back on a wide array of projects. The Symposium hosted presentations and discussions on the Government's data science challenges and how MDataGov students have applied their new-found skills to face them.
If you would like copies of any of the 2019 symposium presentations, please contact the Data Science Campus.
| | |
| --- | --- |
| Speakers | Presentations |
| Solange Correa Onel | Opening presentation |
| Anthony Fitzroy | How to acquire 2 billion records of data and make It accessible for data scientists |
| Fatima Chiroma | Enhancing the detection of potential threats using machine learning |
| Harrison Davies | Using R Markdown to automate Historical Census management information |
| Jamie Stainer | ONS data science pathfinder programme: Better outcomes through predictive analytics |
| Joshua Abramsky | Using optimisation to estimate flow of funds matrices for the United Kingdom |
| Julia Clark | Julia Clark – A brief History of (my) Time…as a guinea pig at Brookes – and how it got me a job |
| Katie Davidson | Where did you come from, where did you go, where should you go to treat that broken elbow: A tool exploring proximity to and demand on health services |
| Martin Wood | Constructing a topic modelling/clustering, validation & summarization pipeline |
| Dr Soumaya Mauthoor | Overview & application of hawkes process |
| Yuliagnis Transver Wijaya | Using Exploratory Data Analysis method for an early warning in Indonesia's earthquakes disaster |
| Rhonda Hypolite | Regression (Linear and Logistic): What makes a good model and more |