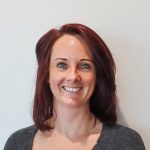 Recruitment and Resource Manager
Suzanne joined the Business Delivery Support team at the Campus in August 2018. She started working at the ONS in 2017 in the Business Data Operations Division. She is currently a Resource and Recruitment Manager and her main skills are being able to multitask and ability to work well under pressure.
Outside the office, Suzanne enjoys keeping fit and regularly takes part in Newport's Riverfront Parkrun on a Saturday morning.