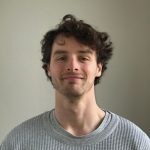 Graduate Data Scientist
Will joined the Campus in November 2020. He holds a BSc and MSc in Economics from Bristol University, where he completed his postgraduate thesis on online two-sided marketplaces, specifically looking at within-group network effects and user adoption.
He is looking forward to expanding his knowledge in data science and applying his economics education in a practical setting, as well as getting stuck into a wide range of projects.
Outside of work Will is an avid kitesurfer, travelling all over the UK and overseas to chase down the wind.