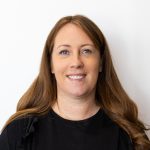 Business Delivery Support
Lucy has been with the ONS for 2 years and is a member of the ONS IT Champions Community and Operational Development Profession. Prior to that, she worked as an Account Manager in the Global Telecommunications industry for 11 years.
Outside of work, Lucy is an 'adoptive parent' to primates at Monkey World Ape Rescue Centre in Dorset.  She enjoys many breaks each year; she and her husband are currently working their way through the World Map!