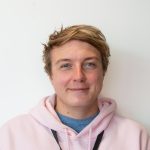 Data Science Review Officer
Harrison joined the Data Science Campus in October 2019. Previously, he worked in the Historical Support team within Census Outputs for two years, where he prepared record level datasets for international partners. He also managed discrete analysis tasks that contributed to the 2021 Census planning.
Harrison has a BSc in Sociology from the University of Bath, specialising in quantitative analysis and counter-terrorism policy evaluation. He is currently in his final year of a MSc in Data Analytics for Government from Oxford Brookes and is looking forward to exploring the data gathered on Data Science capability across Government. Outside of work, he enjoys playing Rugby and taking long walks with his dog.