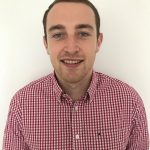 Data Science Apprentice
Gabe joined the Campus in October 2020 from Cardiff Airport, where he was a researcher on the Route Development team. He has achieved a Level 4 Apprenticeship in Data Analysis with the aim of pursuing a career in data science due to the growth of the industry.
Gabe is interested in picking up as many skills as possible during his apprenticeship at the Campus and being involved in a wide range of projects.